LED driver helps the LED lighting device be more readily installed, efficient, robust, and perform better, so it should be a dependable standardized product to have their LED drivers certified. Certified LED driver guarantees the safety, dependability, and quality of the device. The certification procedure has become a criterion for confirming product quality and identifying respectable manufacturers. Though products without certification marks may have low production costs, they will only be functional for a short period. Eventually, the cost of maintenance or replacement of these products may surpass the cost of acquiring quality products in the first place. Here in this article, a list of the most well-known safety certificates has been compiled below.
US and Canada
UL
Underwriters Laboratories (UL) is a third-party, "non-profit" certification company that has been in operations since 1894. It audits, certifies, educates, inspects, tests, validates, and verifies to maintain safety standards and compliance in manufacturing of products. UL certification ascertains that a product has met requirements for safety standards and efficiency. It also helps to show that a company has met all local and federal safety and environmental regulations before their products can be seen in the market. Among other responsibilities of UL, the organization carries out unannounced visits to registered companies to ensure that their products still satisfy the standard requirements that it creates for the organizations.
UL certification marks are classified into three parts: UL certification listed, UL certification recognized, and UL certification classification service.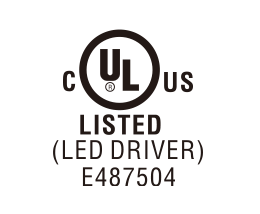 UL Listed marks
These UL listed marks reveal how products meet UL's safety requirements for electrical failure, fire risks, and other unexpected dangers. A product that carries these marks is an end product or complete component. When a product is UL Listed, it is marked for either dry, damp, or wet locations. It's called UL class P listed for LED drivers.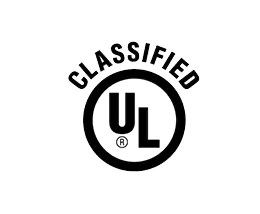 UL Classified
These marks are given to products that have been tested regarding certain peculiarities, hazards, or their performance under special conditions.
UL Recognized
These marks are observed on components that are or will be part of a complete product. Examples are power supplies, switches, and circuit boards.
ETL
Electrical/Edison Testing Laboratories are non-governmental labs that operate independently and are recognized by OSHA as appropriate and standard labs to examine products based on safety requirements and standards.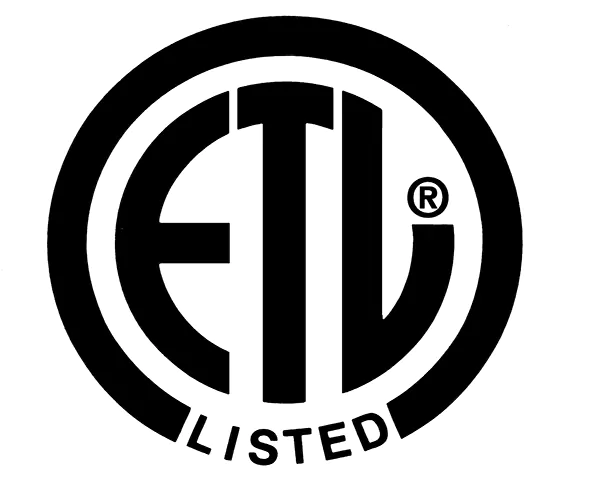 Seeing this mark on a product shows the manufacturer's proof of compliance with North American safety standards. ETL certification is also provided by Intertek's Electrical Testing Labs, an OSHA-recognized testing laboratory dedicated to ensuring safe working and living conditions for consumers. They offer services such as verification, testing, inspection, and certification. The company has been around for a long time and now has over 1,000 laboratories in over 100 countries. It's typical of lighting equipment to have an ETL label since, unlike UL certification, it's usually easier and faster to get. ETL, like UL, pays unannounced visits to registered companies to ensure that items continue to fulfil standards. ETL certification of a product simply implies that the product has been tested to have safety standards.
FCC
Federal Communications Commission is to administer and license the electromagnetic spectrum for both commercial and non-commercial uses, such as state, county, and municipal governments. Public safety, commercial and non-commercial fixed and mobile wireless services, broadcast television and radio, satellite, and other services are included in this category. The Commission supports efficient and dependable access to the spectrum for a range of creative purposes, as well as public safety and emergency response when licensing the spectrum.
The commission is the United States' leading authority for communications law, regulation, and technology innovation. It is an independent US government organization controlled by Congress. The President of the United States selected five commissioners and the United States Senate approved them to lead the agency.

COALS is the Media Bureau's Internet-based system for filing Cable Operator and Multichannel Video Programming Distributor (MVPD) filings with the Federal Communications Commission. Filers can receive COALS system log-ins, submit cable community registrations, and update operator information through the Commission. The public can also use the Cable and CARS databases to make searches.
Europe
CE
In French, "CE" stands for "Conformité Européene," which translates to "European Conformity." Since 1985, CE has regulated goods supplied within the European Economic Area (EEA).
CE is labelled to be the European Passport by the European Commission for products to be certified. The CE mark also validates that a product has been assessed, 'CE confirmed", in conformity, and meets EU safety, health and environmental protection standards or requirements for products sold within the European Economic Area (EEA), and the manufacturer as well, has evaluated that her product complies with all the essential requirements being placed on the single market to trade.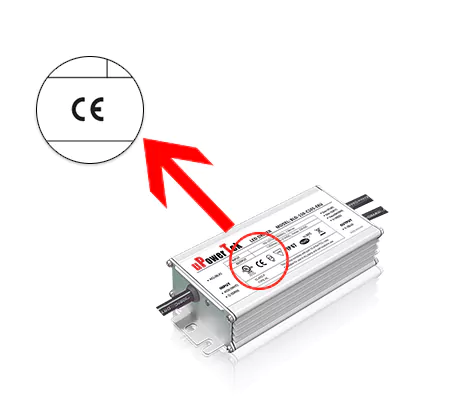 ENEC
ENEC (European Norms Electrical Certification) is a certification scheme under CENELEC approved throughout Europe to be part of the European Marks for electrical products that show compliance with European safety standards. The ENEC Mark ensures a product complies with applicable EN safety standards and performance testing requirements. The manufacturer applies a quality system according to ISO 9000, end products are re-tested every two years, and the manufacturer has a verified production control.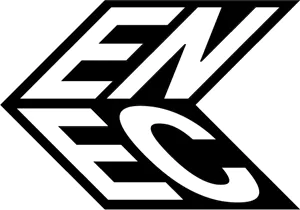 Asia Pacific
CCC
China Compulsory Certification (CCC) is a certification for product quality standardization, as the European CE system. The CCC certificate was inaugurated in 2002. It relates to imported goods and Chinese products. The China Compulsory Certification replaced the "China Import and Export Commodity Inspection Bureau (CCIB)" and the "China Commission for Conformity Certification of Electrical Equipment (CCEE)," greatly simplifying foreign trade with China and creating a common platform for all market participants.
Product testing (items permitted for examination in Chinese laboratories) and factory audits are the most important two parts of China Compulsory Certification (CCC) certification (which is the auditing of the product manufacturers by Chinese auditors). As soon as certification is approved, it is acceptable for several years but must be preserved through annual follow-up audits.
CCC certification mark can only be published by certification bodies that have been approved by the CNCA (Certification and Accreditation Administration), which is the highest certification organization in China. In addition, CNCA is to discern what products fall into the CCC category, accrediting certification bodies, accrediting test labs, market surveillance, and management for existing certified products.
Lastly, factory inspection is carried out to gain CCC certification and guarantee the product consistency and quality control program.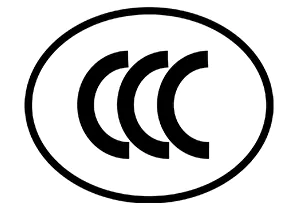 BIS
The BIS accreditation represents the Agency of Indian Guidelines and is a general body for Indian certificate accreditation under the umbrella of the Indian Service of Purchaser Insurance, Food and Public Dispersion. On April 1, 1987, the BIS assumed control over all elements of the Indian Norms Organization (ISI), adequately supplanting it.
The office is the biggest of all Indian confirmation bodies and assumes an undeniably significant part in the normalization of the Indian quality principles. In this job it is answerable for various key accreditations in the Indian market. BIS Certificate is a method for giving outsider assurance of value, security and dependability of items to the client. BIS Certificate is intentional in nature; notwithstanding, the Public authority of India has made BIS certificate required for specific items thinking about general wellbeing. In this article, we check out the methodology for acquiring BIS Accreditation for an item in India.
EAC
EAC certification is a congruity report needed for import and deals of items in the nations of the Eurasian Traditions Association (EACU). Eurasian Conformity (EAC) certification shows that your products meet the standards and regulations of the Eurasian Economic Union (EAEU) for customs businesses.
Today, there are almost 44 material accreditation and presentation plans in the EAEU. A portion of these plans is compulsory and vital for legitimate consistency.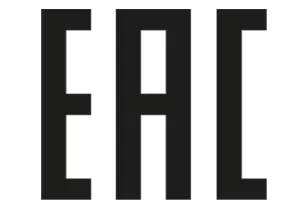 Oceania
RCM
The Regulatory Compliance Mark (RCM) is an emblem that is placed on items that have successfully met all the Australian authorities responsible for safety precautions and electromagnetic compatibility rules' mandated technical criteria. RCM certifies the product complies with all applicable safety rules and may now be lawfully marketed. Electrical safety rules in Australia and New Zealand are quite severe, especially for importing LED drivers. Failure to follow the rules can cause heavy fines, blacklisting, product recalls, and even incarceration for those who do not follow the rules.
Note: The Regulatory Compliance Mark (RCM) is a trademark owned by the Australian Communications Media Authority and the electricity regulator (Regulatory Authorities (RAs)) (ACMA).
We also have an article to explain the difference between RCM, SAA and C-Tick.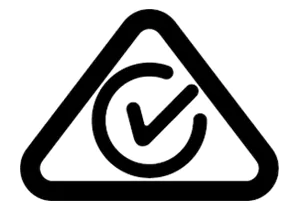 Summary
All of the above-mentioned LED Driver certifications are accepted indications of its safety and quality assurance. You can rest assured that there will be no hurt, shock, or havoc when using or for a long time with your light-emitting diode if you take the time to confirm these certifications on the LED Drivers (LED).
You can drop us a message if you still have doubts about LED driver certifications. Our professional sales team will reply you within 24 hours.