Hot Selling Constant Voltage LED Drivers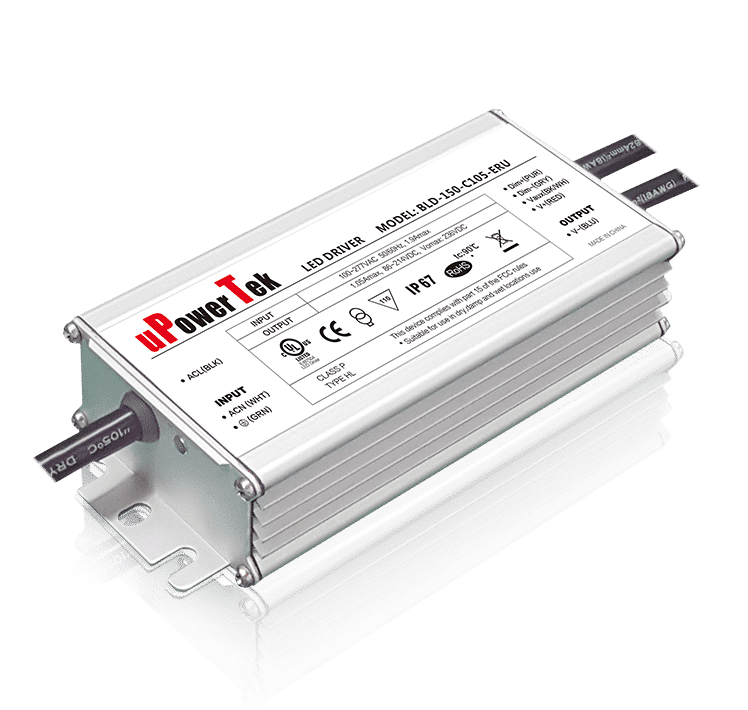 Product Features
Supply Voltage: 90-305Vac or 127-420Vdc, 380Vac for 2 hours
Great Surge Immunity 10kV
PWM Output Frequency >1kHz
100,000Hour Life @ Tc=75℃
7 Year Warranty @ Tc<=75℃
0-10V/PWM/DALI2.0/Push (Switch) /DMX (RDM) Dimmable
2% Minimum Dimming Output
Dim Off with 0.5W Standby
12V 300mA Auxiliary Power to Power Controllers and Fans (Optional)
Input Over Voltage Protection (Optional)
Class II Model Available
UL Class P, ENEC/CB/CCC SELV Output
Safety according to EN 61347-1, 61347-2-13, 62384
| Model Number | Input Voltage | Output Power | Output Voltage | Certification |
| --- | --- | --- | --- | --- |
| BLD-060 | 120 – 277Vac | 60W | 12/24/36/48Vac | UL/ENEC/CB/CE/FCC |
| BLD-075 | 120 – 277Vac | 75W | 12/24/36/48Vac | UL/ENEC/CB/CE/FCC |
| BLD-096 | 120 – 277Vac | 96W | 12/24/36/48Vac | UL/ENEC/CB/CE/FCC |
| BLD-096-NV | 120 – 277Vac | 96W | 12/24/36/48Vac | UL/ENEC/CB/CE/FCC |
| BLD-120 | 120 – 277Vac | 120W | 12/24/36/48Vac | UL/ENEC/CB/CE/FCC |
| BLD-120-NV | 120 – 277Vac | 120W | 12/24/36/48Vac | UL/ENEC/CB/CE/FCC |
| BLD-150 | 120 – 277Vac | 150W | 12/24/36/48Vac | UL/ENEC/CB/CE/FCC |
| BLD-200 | 120 – 277Vac | 200W | 12/24/36/48Vac | UL/ENEC/CB/CE/FCC |
| BLD-240 | 120 – 277Vac | 240W | 12/24/36/48Vac | UL/ENEC/CB/CE/FCC |
| BLD-320 | 120 – 277Vac | 320W | 12/24/36/48Vac | UL/ENEC/CB/CE/FCC |
| BLD-350 | 120 – 277Vac | 350W | 12/24/36/48Vac | UL/ENEC/CB/CE/FCC |
| BLD-400 | 120 – 277Vac | 400W | 12/24/36/48Vac | UL/ENEC/CB/CE/FCC |
| BLD-500 | 120 – 277Vac | 500W | 24/36/48Vac | UL/ENEC/CB/CE/FCC |
| BLD-600 | 120 – 277Vac | 600W | 24/36/48Vac | UL/ENEC/CB/CE/FCC |
| BLD-800 | 120 – 277Vac | 800W | 24/36/48Vac | UL/ENEC/CB/CE/FCC |
How does dimming work?
Signal Input Dimmable LED Drivers
The signal input which can be 0-10V or PWM signal dimmable driver is helpful for a variety of reasons. The dimming signal is carried by an extra pair of wires in these signal input dimmers. The signal uses a variety of protocols, including 0-10/1-10V, DMX, DALI, and a variable resistor. These signals can be connected to the driver through a pair of control wires separate from the DC output or AC input.
The 0-10V dimmer, which may be supplied with a rotary knob or a vertical slider, readily connects to the power supply's two dimming wires. As a result, it gives your LED strip light, smooth, and effective dimming capabilities.

PWM Output
Why do you need PWM output constant voltage LED drivers for LED strips?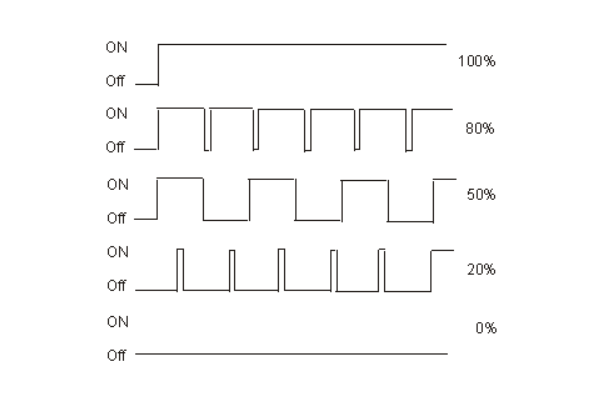 PWM is an abbreviation for pulse width modulation. PWM has several applications, one of which is dimming and regulating LED lights. If you're using a signal input dimmable driver, make sure the output is PWM. A PWM allows for a wide range of brightness by altering the amount of time the signal is ON or OFF. Unlike analog dimming, the PWM signal cannot be both ON and OFF at the same time. In other words, an LED will receive either full voltage or no electricity at all.
PWM dimming solves the challenge of load matching. This implies that you will always have constant and full-range dimming independent of the driver capacity and/or load. It also allows for equal dimming levels by using different size drivers controlled by the exact driver. This means that a 100W driver can operate an 80W load, and a 120W driver can work an 80W dimming at the same pace.
PWM not only achieves a lower dimming level, but also a much more accurate dimming for LED strips.
Dead Trip Issue
There will be dead trip issue if you use constant current LED drivers for LED strips.
Compared with Meanwell's HLG/ELG solutions, Upowertek PWM dimming does not have any problems of "dead-travel or dead trip" of dimmers. For example, a 100W constant current driver drives a 100W LED strip, then there is no dead trip issue, however, in most of the common applications, we may use a 100W driver to drive 70W strip, for example, then the constant current driver output is 70W even though the dimmer output is higher than 7V until 10V thus the real adjustment range is 0-7V. If the load is smaller, the dead trip area is wider thus it makes the dimming experience very uncomfortable. But for a 100W PWM dimmable constant voltage driver, when the dimming voltage is 10V, the output of the driver is 70W as 100% load level and goes down linearly and smoothly with the dimming voltage until very low.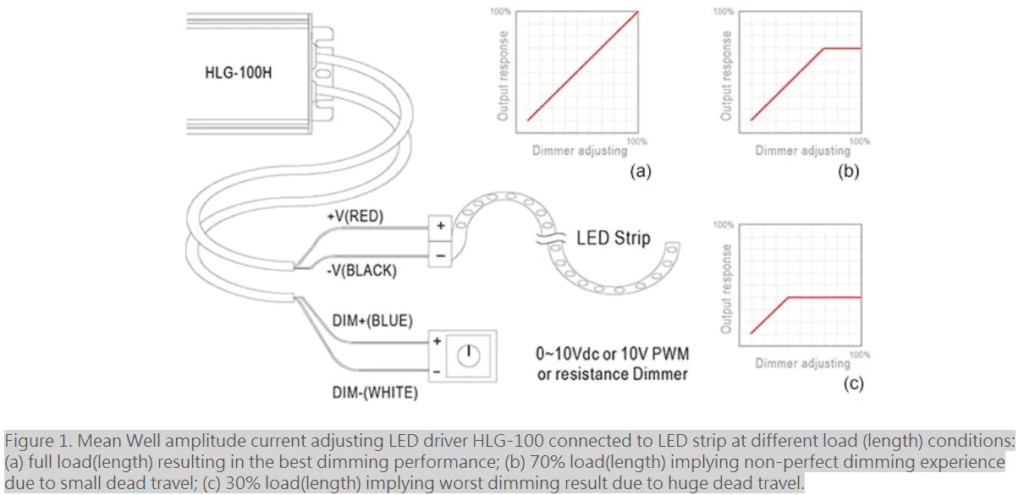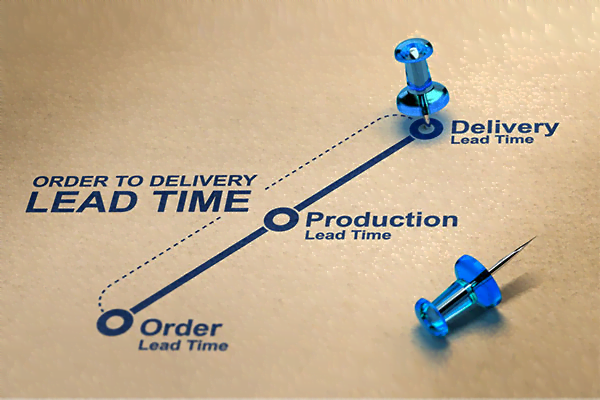 Lead Time
Samples: 2 or 3 days usually. It takes more time if there is any customization requirement, such as private label.
Volume orders: 3 to 4 weeks usually.
Shipping time: It takes about 3 to 5 days to ship by express,such as DHL or UPS, and it's around 2 to 4 weeks by Sea.
Guarantee: Upowertek has an efficient team to process your orders, we try everything to short the lead time. Even under shortage of raw materials this year, we stocked enough components to meet our customer's demand for lead time. For some top urgent projects, we have special team to ensure everything is on schedule.
7 to 10 Year Warranty
Upowertek has strong R&D team, strict process and professional factory to ensure high quality of the LED drivers.
Experienced Engineers
Strict Process
Qualified Components
Adequate Design Margin
Strict Verification Hardware System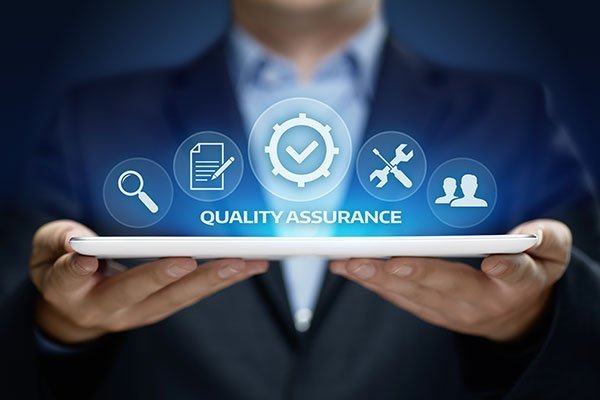 Why Choose Us
You can get all kinds of waterproof dimmable LED drivers from us, such as 0-10V dimmable and DALI dimmable.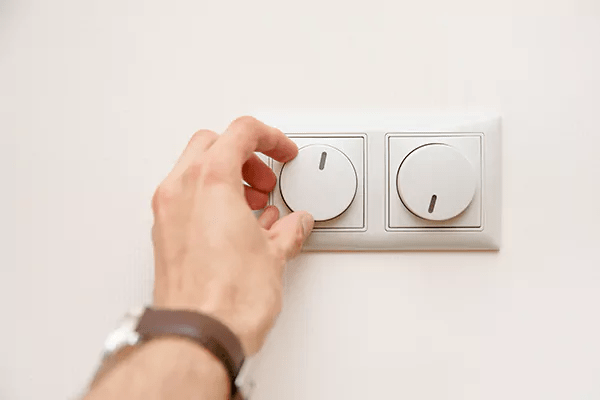 Rich Product Portfolio
The effectiveness of LED dimming depends on the LED source and driver. Different methods could be used in dimming LED strips, with each having its pros and cons. A signal input dimmable driver is arguably the best at dimming LED strips due to its versatility and affordability. A PWM output is essential while using these drivers because it solves the challenge of load matching. If you're itching to get quality signal input dimmable drivers, we are at your service. PWM mode constant voltage LED driver has great advantages over constant current mode and the cost does not add much. It is more suitable for applications where end-users have high and restricted requirements for the quality of the light. And Upowertek constant voltage drivers cover from 50-400W output power range

Smooth Dimming Effect
There isn't any flicker during the dimming process, it looks very comfortable.
Tell us your requirements
uPowerTek has a flexible sales strategy on grow light market, and we also would like to listen to our customer's suggestions to optimize our products. A strong R&D team is ready to turn your idea into real products.
Meet Our Team
A professional team is always ready to deal with your requirements! The company's core team is a group of senior engineers who have been deeply involved in the lighting and switching power supply industry for many years.