Recently, after the initial hardware construction, test equipment installation, and nearly 2 months of commissioning. uPowerTek's new EMI laboratory has been successfully completed, which marks our company has formally have the ability to test IEC55015, CISPR15 and FCC Part 15 and other industry standards independently.
LED has been widely used in the lighting industry with their high luminous efficiency, long life, energy saving and environmental protection. However, the quality of LED lighting products varies, which affects the promotion of LED lighting products to a certain extent. Among them, electromagnetic compatibility test items accounts for the majority, such as harmonic current, surge impact, and disturbance voltage. Electromagnetic compatibility (EMC) is an important factor affecting the safety and reliability of LED lighting products.
Electromagnetic compatibility (EMC) refers to the ability of a device or system to operate compliantly in its electromagnetic environment without causing intolerable electromagnetic disturbance to any device in its environment. Therefore, EMC includes two requirements: on the one hand, it means that the electromagnetic disturbance generated by the equipment to the environment in the normal operation process cannot exceed a certain limit. On the other hand, it means that the equipment has a certain degree of immunity to the electromagnetic disturbances present in the environment, namely Electromagnetic Susceptibility (EMS).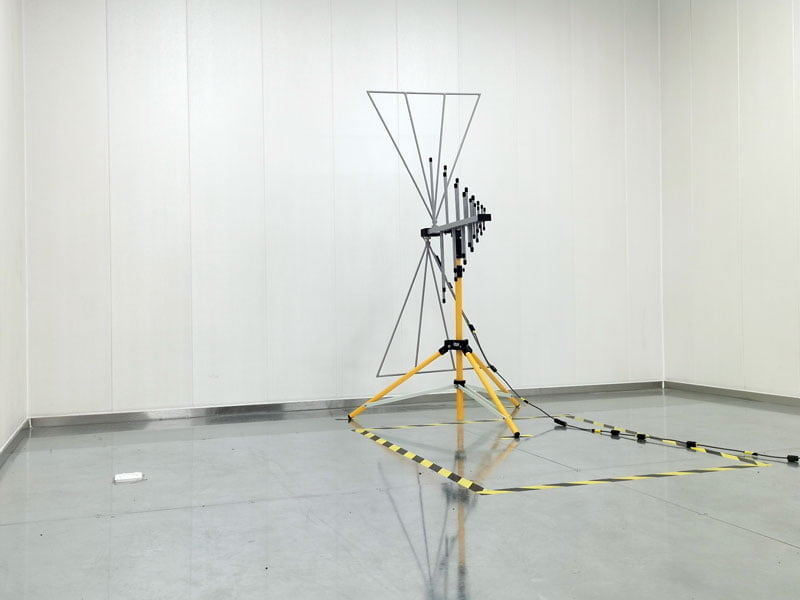 The vast majority of today's LED luminaires contain LED drivers which can generate magnetic fields in the circuit that may cause electromagnetic interference in other devices around them, known as EMI. For example, the common EMC problems in LED lighting: interference with other electronic equipment in the home, especially audio-visual equipment, such as TV, radio, telephone communication, etc.
On the other hand, the use of lighting products in the environment will also have electromagnetic interference from all sides. If the immunity of the product itself is not enough, it will be disturbed by the outside world and cause the product to run unstable or even damaged. The electromagnetic immunity mentioned here is EMS
The European Union has implemented EMC supervision on these lighting products, requiring these products to comply with applicable EMC standards and print the CE mark before they can be sold in the European market.
Electromagnetic compatibility is an important factor affecting the reliability and safety of LED lighting products. EMC testing of LED lighting products is of great significance to improve the quality of LED lighting products and promote the healthy development of the LED lighting industry. EMC certification is mandatory in most markets, including Europe, US, China, Korea, Australia and New Zealand. Electromagnetic compatibility testing is necessary to meet regulatory requirements, improve product performance, and reduce generational risks.