Upowertek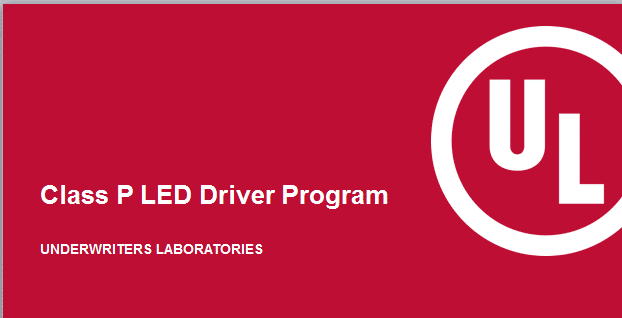 Have you been seeking greater flexibility and safety in lighting products without the time and expense of recertification? The Class P LED Driver Program can help.
LED technology not only offers greater efficiency and longer lifetimes, but it also offers greater design freedom. With the Class P LED Driver Program, you can now take full advantage of all of the benefits LED Technology has to offer!
The LED lighting industry is maturing and so are UL's certification programs. UL was the first company to introduce lighting component flexibility to the market with our Type TL LED Driver Program, and now we are the first Standards Development Organization to officially offer the Class P LED Driver Program. This program defines evaluation and testing guidelines for standardized LED driver constructions and ratings, which allows luminaire manufacturers the flexibility to source alternate LED drivers without having to recertify their products. These requirements have been developed by an industry working group and approved by consensus for inclusion in our Standard, UL 8750, the Standard for Light Emitting Diode (LED) Equipment for Use in Lighting Products.
By further addressing the temperature considerations of an LED luminaire system, the Class P LED Driver Program will allow luminaire manufactures greater flexibility in LED driver substitution.
Rapidly evolving thinking about energy efficiency and public safety – along with exciting technological advances – is driving the evolution of the lighting industry.
We also wrote another article to explain UL Class P program better, please visit for more info.