Have you ever felt that the lights in your room are too bright for your taste, or are you an environmentally enthusiastic person?
I have a simple answer to your concerns, dimmable LED lights which brings a much more easy controlled lights than traditional ones like incandescent or fluerescent. You can use this technology to change the light intensity or even color temperature, which improves your productivity and mood. Plus, it is very much eco-friendly too. So, here in this article, we will be talking about 0-10V dimming, what it is, how it works, and some pros and cons.
What is Dimming?
Before going towards the main topic, dimming means "reducing the output of the lighting fixture or a lamp."
Most manufacturers have designed their LED lights to be compatible with the majority of trailing edge dimmers.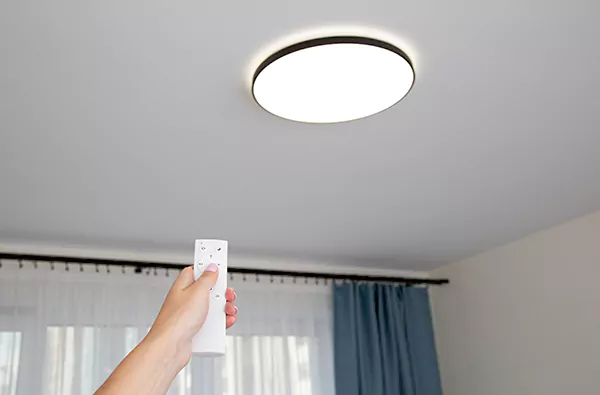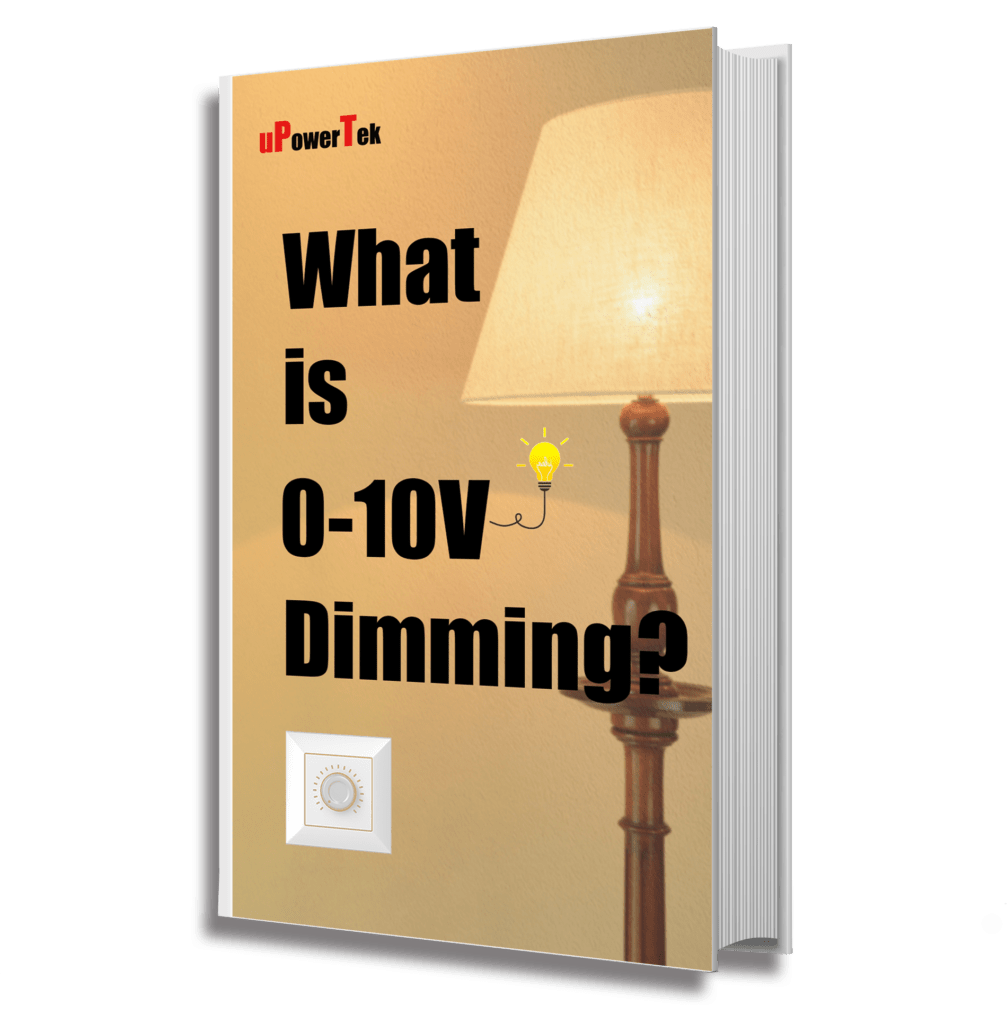 Download this page as a PDF
To save you time, we have also prepared a PDF version containing all the contents of this page, only leave your email and you will get the download link immediately.
What is 0-10V dimming?
The LED technology is getting popular every day for commercial as well as residential lighting. Due to its popularity, the 0-10V dimming system is also getting much attention to control and maximize the light output of a LED fixture.
0-10V LED dimmer uses the DC voltage to control the output of the light fixture. This is one of the most straightforward and earliest lighting control systems. 0-10V dimming allows the smooth operation of light and dimming at the light level of 10%, 1%, and 0.1%.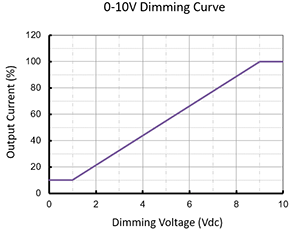 This system connects to your LED fixture, which allows you to choose the right light level based on your need of the moment. For example, at 0V, the light will dim to its minimum level, but you will typically need a light switch to turn off the light completely.
History of 0-10V Dimming
0-10V dimming system is also known asfluorescent Dimming or 5 Wire Dimming. This dimming system was first introduced when extensive systems needed a flexible way to dim down fixtures through magnetic and electrical blasts. So, all the lights can be dimmed at once without the replacement of anything other than bulbs. In that time, a 0-10V dimming system provided the big companies with the solution to their problem.
These 0-10V Dimming systems are still in use, but with the improvement of everything else in this world, these dimmers are also becoming popular with the improved and newest version of lighting, LED products.
One of the reasons this system is popular and highly established is that the International Electrotechnical Commission (IEC) recognizes it with IEC standard number 60929 Annex E. This standard makes it acceptable for most companies and engineers.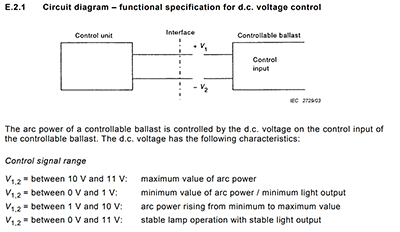 How Does 0-10V Dimming Work?
0-10V is a low voltage dimming system. The dimming driver includes a circuit that typically has two wires. One is grey; it represents the standard signal. The other is purple, and it means the 10V. When these two wires are open and are not touching each other, the signal will remain at 10V, and the light output will be at 100% level. When wires are shorted together or are touching each other, the dimming driver will set the light level at the minimum or 0V.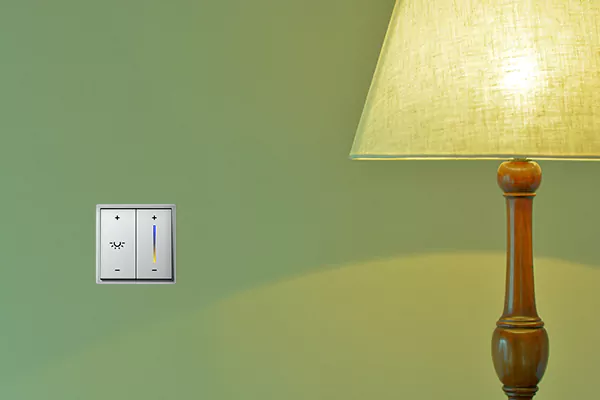 0-10V dimmer switches will use to pull the voltage at a lower level. To control the signals from maximum (10V) to the minimum (0V) level.

Why Do You Need 0-10V dimming?
0-10V DC dimming systems have been in business for a very long time. Because fluorescent fixtures had controlled by using light dimming blasts, this system has adapted to work on LED dimming drivers. The 0-10V system has become a reliable option for LED dimming systems. These dimming systems are being of great use in following indoor as well as outdoor areas.
For lighting an office building, retail offices, entertainment venues, commercial spaces, and theaters, 0-10V dimming systems are in use.
We can dim most of the LED light bulbs or the products using this system, wall packs, area lights, strip lights, high bays, floodlights, and retrofit kit uses a 0-10V dimming system.
It can be effective in outdoor commercial activities where light dimming is required.
It is ideal for residential applications like living rooms, bedrooms, kitchens, or indoor commercial purposes like restaurants, hospitals, warehouses, and offices.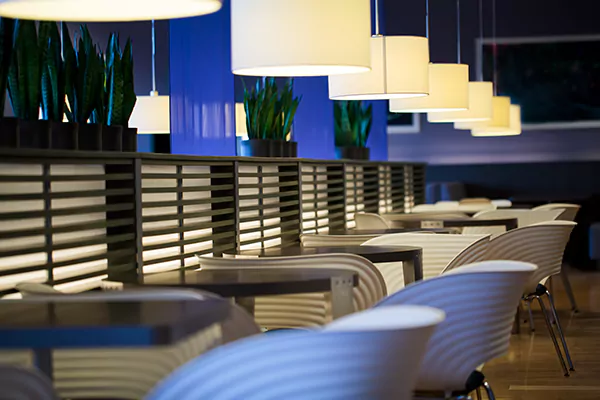 Why is 0-10V Dimming System preferred over Regular Dimming Systems?
0-10V dimming system is more effective and safer than a regular dimming system because of the following.
A regular dimming system has a transformer to control the watts, resulting in flickering and blazing of the light bulb.
Average dimming system max out at around a hundred Watts. It does not work for large arrangements of LED fixtures.
On the other hand, a 0-10V dimming system can handle thousands of watts at a single switch.
There will be no damage to the lights due to changes in the flow of current.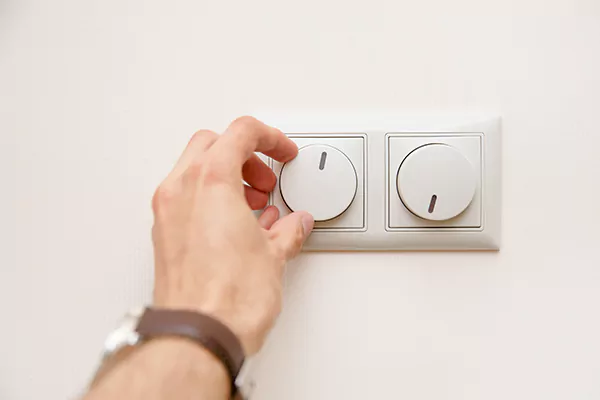 What are the Benefits of 0-10V Dimming?
We have talked about almost everything related to 0-10V dimming. Now let's talk about why choosing 0-10V dimming will be beneficial for you.
It is a robust and very compatible technology with LEDs.
It is one of the easiest methods to reduce your power consumption because a dimmer will control electricity.
It will not only save you money, but it will also increase your lamp's life.
You have control over it, so it allows you to use your lighting for multi-purposes. Like in a restaurant where you will use dim lights, sports ground, and other outdoor activities, you will need a high-intensity light.
0-10V dimming driver technology allows you to change light intensity according to your mood. It gives you much-needed control over these LEDs.
It is so much famous in the market because IEC standards approve it.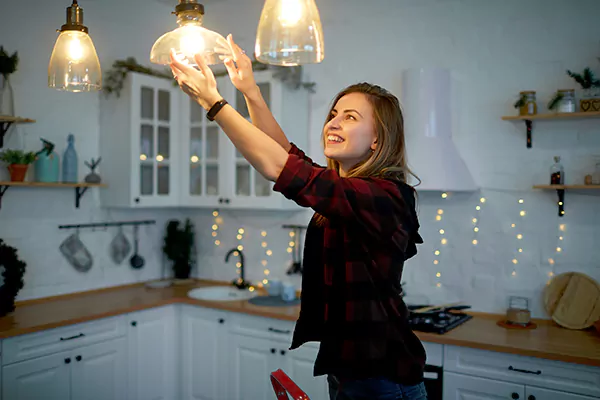 What are the Limitations of LED Dimming?
We have talked about the 0-10V dimmer working compared with regular dimmers, its benefits, and pretty much everything. Let's look at the downside of this technology because I would be wrong if I call it "flawless." After all, everything has its negative side running along with the positive.
It is challenging to combine the 0-10V dimming system with the primary dimming system.
There is a limited number of 0-10V dimming manufacturers, which provides you with a good product.
These dimmers are dependent on the drivers and blasts. You need to have the specifications and guidelines, so you know how these drivers will work.
One of the cons of a 0-10V dimming system is voltage drop. This happens in an analog system due to the resistance value of the used wire.
In 0-10V dimming installation, the labor and wire costs are more.
Frequently Asked Questions (FAQs) about 0-10V dimming.
Q: Does 0-10V dimming system use less electricity?
A: yes, because these drivers can control the flow of electricity running through LEDs.
Q: Do I need a specific dimmer for LED light?
A: Yes, you do. But first, you need to determine whether the LED you are using has a dimming option or not.
Q: What does LED dimming light mean?
A: Dimming means controlling the flow of light in light fittings and lamps. So you can control the light intensity.
Q: Can you use non-dimmable light on dimmer switches?
A: Yes, you can, but the results will be terrible. It will not be smooth, and it will produce blazing and jerky lights. As a result, the light lamp will fail soon.
Q: Can you dim a lamp without a dimmer?
A: no, you can't.
Q: Does dimming increase the life of LEDs?
A: Technically, yes, it will increase the life of LEDs. But the reason behind this is the temperature. Because less electricity will keep the electricity cool and it will extend its life. But with time, the output of the LED will reduce
Q: How do I check my LEDs for their dimming options?
A: it will always be on the packaging of the LED. But if it is not, try to find it on its leaflet, or contact the manufacturer.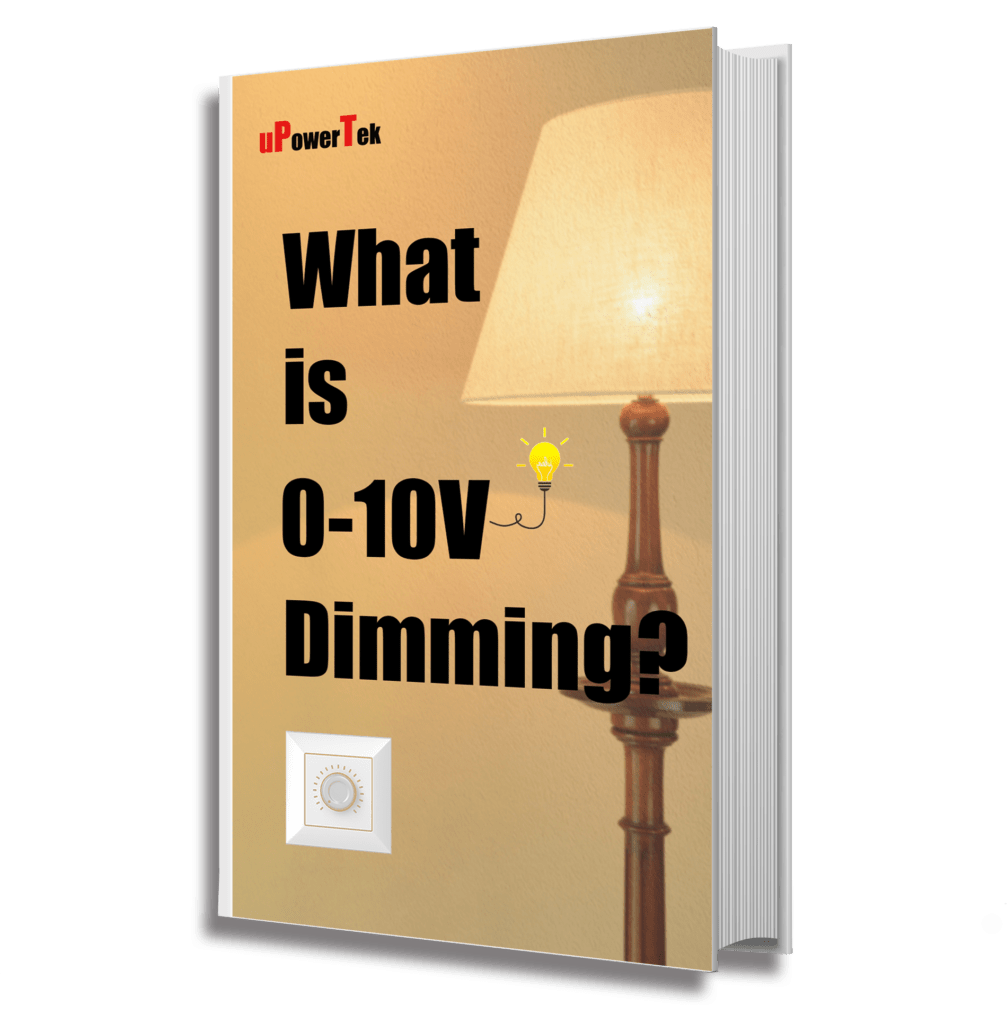 Want to read it later?
To save you time, we have also prepared a PDF version containing all the contents of this page, only leave your email and you will get the download link immediately.
Conclusion
So, now you know that a 0-10V dimming system is a great and compatible way of dimming your LEDs. Keeping in mind every information provided in the article, you can make better lighting choices about your home and office. This system is replacing the other dimming system in the market due to its consumer-friendly approach.
uPowerTek's 0-10V Dimmable Drivers
uPowerTek is also providing certified, well-experimented, and high-quality 0-10V dimming drivers. They have launched a series of LED drivers which are compatible with dimmable functions. Most drivers cannot reach the 10V light intensity, but uPowerTek has made it possible by making LED driver obtain 100% current output with 9V dimming voltage.
The question arises here, why uPowerTek? They are members of the Digital Illumination Interface Alliance (DiiA). uPowerTek always keeps quality and reliability as their priority. uPowerTek keeps creating extra values for customers by continuously rolling out new products like NFC programmable drivers and input voltage-protected ones.