May, 2022, uPowerTek announces that BLD series 400W-900W LED driver has been certified with UKCA . This new series is representing the top level design in this industry and will be applied in grow lighting and various industrial lighting high power luminaires.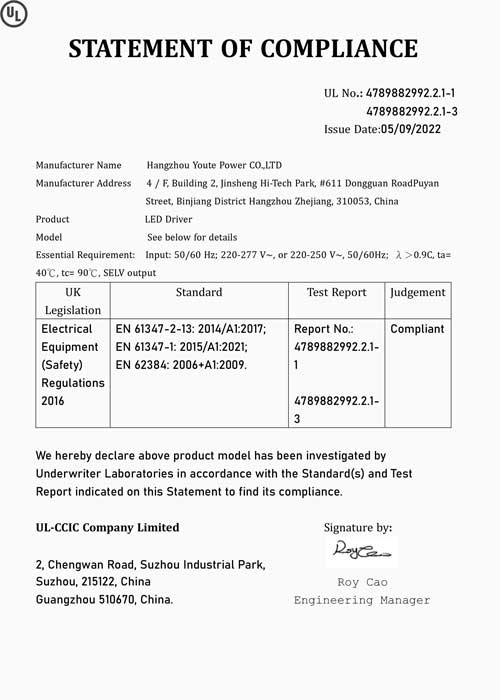 BLD series are designed with patented high efficiency power circuitry and uPowerTek own unique thermal spreading architecture. And it has a wide input voltage range of 108-305Vac, ensuring it can be adapted to power grids all over the world. With its compact size, low inrush current and high efficiency design, it supports 0-10V, DALI-2 and DMX512 dimming, and NFC programming by which users could program the output current without connecting wires or powering on the driver. The divers are widely used in stadium lighting, industrial lighting, horticultural lighting and pole lighting.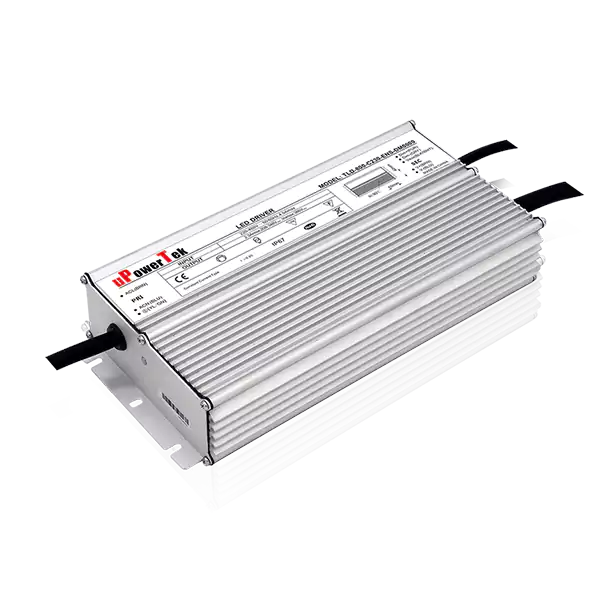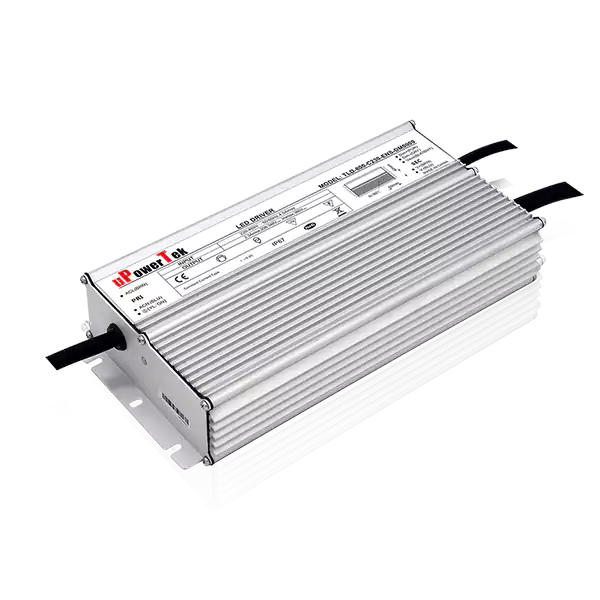 uPowerTek has launched a slim line LED driver for horticultural lighting, the width is only 90mm, and the maximum power supports 810W. At the same time, this version also supports customizing various input and output panel terminals, such as input C14 plug, output M19 panel terminal, and RJ12 dimming terminal.
The drivers have below main features:
Supply Voltage: 176-305Vac
Great Surge Immunity 10kV
High Efficiency up to 96%
Low Inrush Current Option
100,000Hour Life @ Tc=75℃
7 Year Warranty @ Tc<=75℃
NFC Programmability and Isolated Dimming
+/-2% Output Current Accuracy (Programmable Model)
0-10V/PWM/Time/DALI /DMX (Optional) Dimmable
Dim Off with 0.5W Standby Power
12V 300mA Auxiliary Power to Power Controllers and Fans (Optional)
Safety according to EN 61347-1, 61347-2-3,61347-2-13, 623847
Please contact us for more info.