Light + Building 2022 has opened its doors in Frankfurt from 2 to 6 October 2022. uPowerTek as one of the professional LED driver manufacturers, the new products are exhibited at Germany distributor Neumüller's booth (Hall 8.0 E40), which attracted customers all over the world.
Light + Building is the most important international sector meeting for architects, industry, trade, commerce and planners. As an innovation forum and interdisciplinary marketplace, it is also a guarantor for business initiation, new contacts and knowledge transfer. With its holistic orientation, it focuses on current topics that contribute to sustainability issues, intelligent and connected solutions, forward-looking technologies and current design trends. uPowerTek also exhibited several series of new products to meet the market demand.
Horticultural Lighting Drivers
The LED grow light market demand has been rising at an unprecedented speed since 2019. uPowerTek has launched and covered a wide range needs from 200Watt to 1000Watt horticulture lighting LED drivers in different kinds of dimming and different input voltage range, customizes different plug-and-play LED drivers including waterproof connectors, dimmer knob, RJ12/14/25 ports and waterproof pressing button for dimming and so on, and even some LED drivers supporting daisy chain or tunable spectrum. The purpose of these designs is to make it convenient for growers for wiring connection, dimming control and even use an all-in-one LED driver to control max. 4 channels output for different spectrum needs.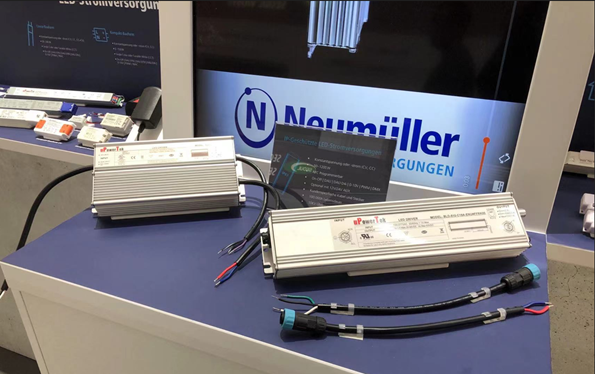 High-power Non-isolated LED Drivers
Nowadays the LED lighting industry is much mature, and the price became one of the key factors for competitors in the market, while the vicious price competition will cause the products with lower quality in some sense. uPowerTek persists design with the principle "Quality First", we developed and launched a series of high power non-isolated LED drivers for high bay lights, sports lights and grow lights. With the new design, we can reduce the cost about 20%-30%. There are two series, SLK series (180-440Vac input) covering from 600Watt to 1200Watt; BLK series (90-305Vac input) covering from 400Watt to 810Watt.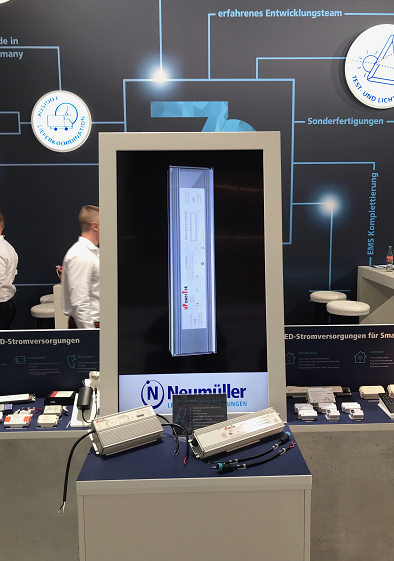 D4i LED Drivers
As a DiiA member, uPowerTek has expanded DALI series products from Dali 2.0 to D4i LED drivers and passed D4i certification. D4i LED drivers have the capability to store and report luminaire data (DALI Part 251), energy data (DALI Part 252) and diagnostics data (DALI Part 253). uPowerTek has two series D4i LED drivers, BLD series has metal casing with IP67 waterproof, suitable for street lights with output power ranges from 60Watt to 120Watt; APD series is designed with plastic enclosure with IP20 waterproof level, output power ranges from 40Watt to 200Watt. All these D4i LED drivers have the 24Vdc auxiliary power available.   
After a long break in the coronavirus pandemic situation, the industry absolutely needs the new start to finally be able to present the many innovations in the future market of "sustainable building". uPowerTek continues new products development and commits to making smart lighting simple and reliable. Welcome to visit our distributor's booth H8.0 E40.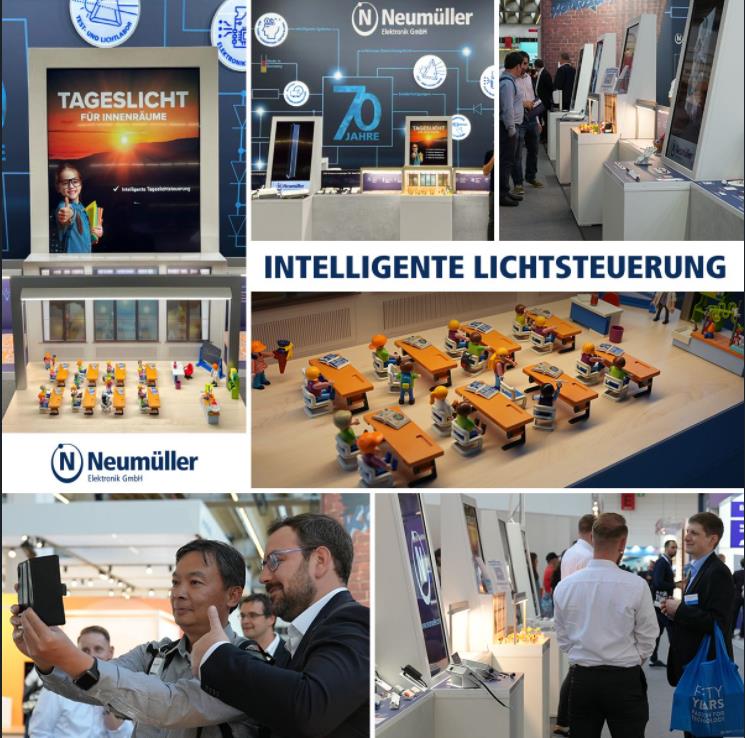 About Neumüller Elektronik GmbH
Rich in tradition and owner-managed, Neumüller has been one of the leading design-in distributors for electronic components and systems in the industrial and lighting sector for 70 years. Hardly any other company in the industry can draw on such depth of experience. Customized solutions, in-depth industry knowledge, individual consulting and a strong team that is always up to date and also likes to think outside the box are what set them apart. Neumüller people are professionals from product idea to series production. Complex processes are secured, seamless and coordinated and certified according to ISO 9001.