With the boom of smart city construction in China, the rise of the night outing economy and the impulse from the 5G strategic deployment, the LED lighting market boosted by various major policy has met its new wave of development. As a new economic growth point in the field of LED lighting, intelligence has always attracted much attention from the industry. At 2019 Hong Kong International Outdoor and Technology Lighting Expo, smart lighting is the theme of the entire exhibition.
Optimistic about smart lighting, focusing on waterproof smart lighting and high-end smart commercial lighting
As an upstream product of the lighting industry, LED power supplies have also become more and more smart in recent years. And as the rising star in the field of LED driver, uPowerTek always insists on the R&D of high-quality intelligent LED drivers. At the 2019 Hong Kong International Outdoor and Technology Lighting Expo, uPowerTek demonstrated its best products.
It's reported that uPowerTek exhibited a complete set of intelligent lighting solutions including LoRa, NB-IoT, Bluetooth, PLC and DALI. This solution covers all the mainstream protocols, indoor and outdoor, wired and wireless. At the same time, it also introduced two overall solutions for commercial lighting, DALI2.0 LED driver and Bluetooth Mesh solution based on Tuya Pro.
In addition, uPowerTek has launched a product that supports 0.1% CCR (DC) minimum dimming level. This is also the only one in the industry, with NFC programming function and 12V auxiliary, that supports DALI, 0-10V dimming at the same time. It is understood that this product is hard to design. It still has powerful accuracy and consistency at very low dimming conditions.
Compared with the situation in previous years, as you can see, the smart lighting is looking up this year significantly. Neo Dong, co-founder and vice president of smart products of uPowerTek, said: "Smart lighting had been considered as a trend in the industry ten years ago, but in that time it has not been as rapid as the popularity of smartphones. I think we just have to wait for ten years. And today, this tide is already coming. "
With the rapid development of intelligent lighting, intelligent power supply has become a new market force for LED driver companies. But what are the considerations for uPowerTek?
"uPowerTek does not do all intelligent lighting business, but only focuses on the B2B business where it can take its advantage of waterproof smart LED drivers and high-end commercial lighting. At present, there are few LED driver companies good at B2B intelligent lighting in China. There exists many difficulties for different kinds of communication protocols and complexed requirements. So our mission is to meet customers' needs while providing highly cost effictive products. "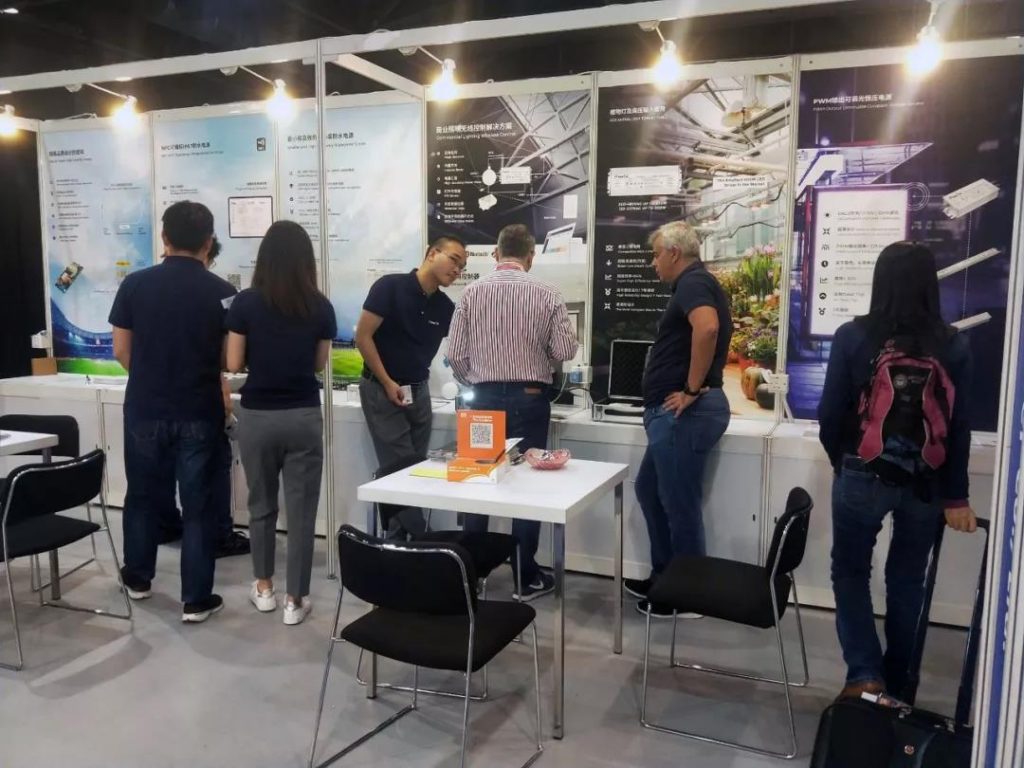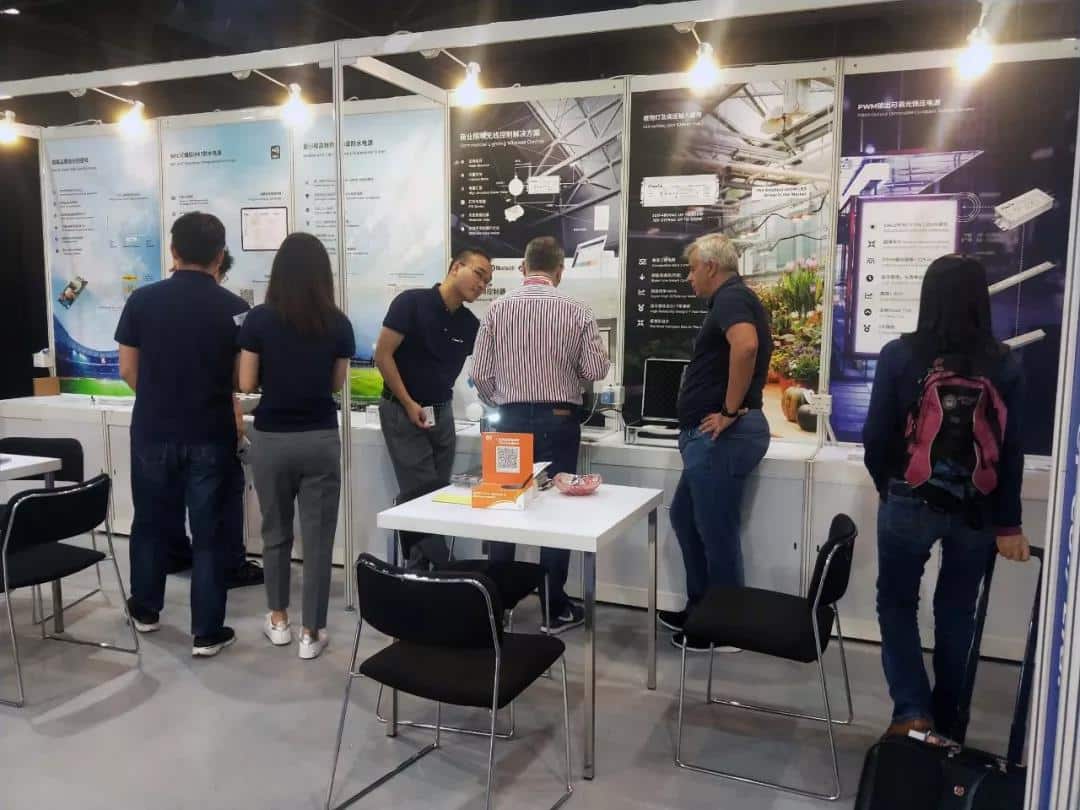 Insisting on the pursuit of high quality and expanding the mid-to-high-end power supply market
As a latecomer to the LED power supply industry, although the history of uPowerTek is not long enough, it has covered medium power to high power drivers. High power drivers were also exhibited at this exhibition. It is reported that uPowerTek can put its 600W driver into its competitors' 480W driver's case and its 480W driver into competitors' 320W driver's case. That is the largest power density product in this industry currently. Neo also said that now these two kinds of products are mainly used in the horticultural lighting and high bay lighting.
In addition, uPowerTek also showed 50W to 240W power supplies which can operate in extremely high and low ambient temperatur, from -55° C to 85° C. At present, only uPowerTek can make the entire series of 30-480W products operate in such low tempreture.
As we all know, if the LED industry wants to move forward, the key is the quality problem of power supplies. At present, all products of uPowerTek, except products used in the extreme environment, enjoy a super long warranty period of 7 years. Neo thought that uPowerTek's pursuit of high-quality power supply is like a clever housewife cann't cook a meal without rice. Neo said: "To make delicious meal, first, the housewife needs rice. That means the materials of the power supply are great. The materials we are using are semiconductor components of international first-tier brands and Japanese capacitors. Actually domestic semiconductor components and capacitors are very close to international brands. But we can tell their differences by the failure rate under the harsh weather environment and outdoor power grid. So uPowerTek still chooses to buy more expensive components at a higher cost. In the trade-off between price and quality, more the quality is inclined. Second, cooking. With good materials, the key is how to do it. From the design of the production, then the production and to the shipment, uPowerTek tests every products like the first-class enterprises. Finally, the last key word is the "housewife". The quality awareness of the company determines whether quality is really good enough. From the beginning when the company was found, the quality has been the heart of our mission. In the past 3 years, our terminal failure rate has remained within five ten thousandths. "
With quality as the basis for development and innovation as the core competitiveness, uPowerTek tops in the industry within three years. And this year, it has become a member of the DALI Alliance and the International Semiconductor Lighting Association ISA.
Focusing on innovation, outdoor lighting and commercial lighting markets
In recent years, the LED industry has exhibited the characteristics of "survival of the fittest and the stronger is always powerful". At the same time, new companies are constantly joining in, and fierce competition has led to bad phenomena such as serious homogeneity and price wars. The macroeconomic environment is complex and changeable. Under multiple attacks, power supply companies are also actively looking for ways out. Neo said: "No matter how the market changes, uPowerTek always adheres to one thing that is to make reliable power supplies with high cost effictive. We optimize the design and use more advanced solutions to make our products more cost-effective, rather than using low cost components. At the same time, it is necessary to optimize the supply chain system and improve production efficiency to reduce production costs. "
For the future development of outdoor lighting and commercial lighting LED drivers, Neo has his own opinions. He believes that there are two main directions. One is a price-competitive market, just like Ballast years ago. In the end, only 3-5 large companies survived, and all the small ones were out. The other is a value-competitive market. By providing users with different high quality products or customized solutions, through differentiated products and services, it brings users, for example, better dimming experience, more stable networking, more longer warranty time, and thinner products. For future planning, uPowerTek also has a clear goal: "In the short term, cooperate with partners to serve customers well and establish the reputation and brand of uPowerTek by high-quality products and professional services. In the long term, continue to increase great investment in R & D and innovation, strengthen team building, build strong teams, and strive to win the respect of customers, industries and even opponents. "
Summary
More than half an hour of interviews and booth shooting were over quickly, but we can clearly feel the vitality of technological innovation and constant pursuit of product quality from uPowerTek. There was no empty slogan and gorgeous rhetoric in the interview. What we saw was a solid technical team and a series of competitive products. I believe that this new LED driver company will definitely bring us more surprises in the future and good market reputation.