We are delighted to announce that uPowerTek, a leading state-level high-tech waterproof LED driver manufacturer, actively participated in the prestigious 2023 Street and Area Lighting Conference. This significant event took place from October 29th to November 1st, 2023, at the JW Marriott Indianapolis, located at 10 S West St, Indianapolis, IN 46204.

The IES Street and Area Lighting Conference is a renowned gathering that brings together professionals and experts dedicated to enhancing outdoor lighting. It served as a platform for sharing insights, networking, and exploring cutting-edge lighting solutions. The event encompassed a comprehensive conference program, featuring outdoor lighting training classes, informative seminars, engaging networking sessions, and a dynamic exhibit hall.
At uPowerTek, we are committed to pushing the boundaries of LED driver technology, and our presence at this conference underscored our dedication to innovation and excellence. Our mission is to provide customers with reliable and efficient lighting solutions that cater to their specific needs.
Highlights from uPowerTek at Booth #207:
High Power LED Drivers
We showcased a range of high-quality LED drivers with up to 97% efficiency, including our non-isolated LED drivers, ideal for outdoor lighting. These drivers are designed to meet the demands of outdoor lighting applications, offering features such as dim-to-off and 10kV surge protection, providing exceptional reliability and cost savings.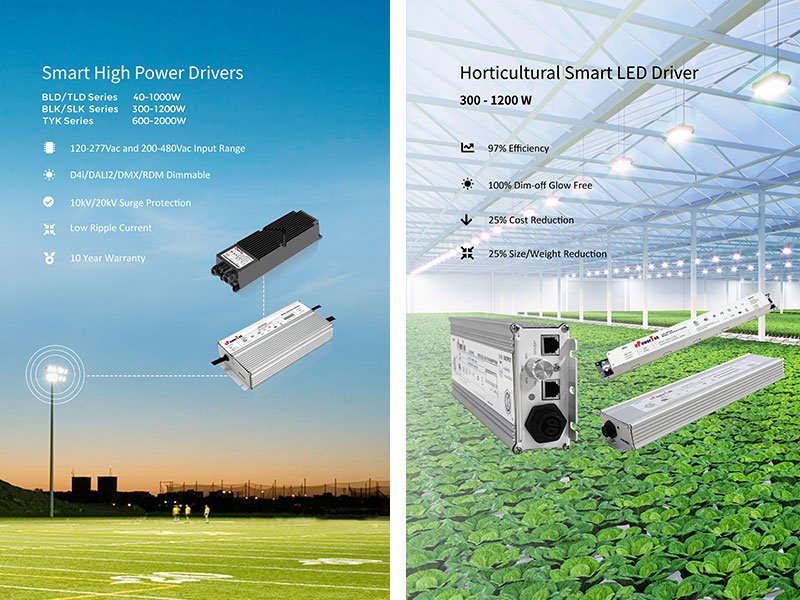 Multiple Channel LED Drivers
In addition to single-channel output LED drivers, we also presented multiple channel LED drivers. These drivers allow lighting manufacturers to create tunable spectrum and colorful lighting solutions while optimizing space and cost. Our TYK series LED drivers support DMX/DALI-2 Dimming, making them perfect for sports and area lighting.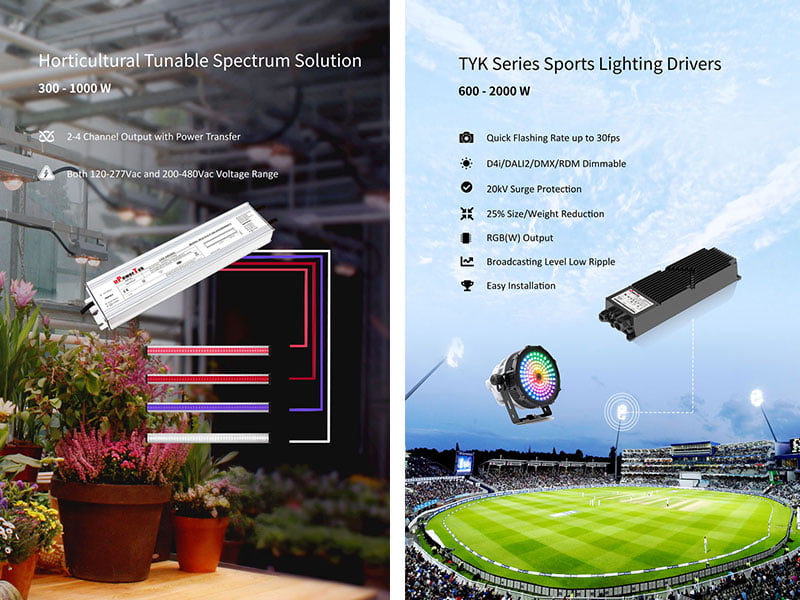 D4i LED Drivers
Our latest D4i LED drivers, designed with IP67 waterproofing and UL class P certification, were a highlight. These drivers are well-suited for LED street lights, ensuring longevity and performance in demanding outdoor environments.
We appreciated all the conference attendees who visited our booth #207 to learn more about our cutting-edge technology, engage with our team of experts, and discover how our LED driver solutions can elevate street and area lighting projects.
Thank you for joining us at the 2023 Street and Area Lighting Conference and exploring the possibilities for enhancing your outdoor lighting projects. Whether you represent a utility, municipality, DOT, consulting or engineering firm, research institution, manufacturing company, or educational institution, uPowerTek is here to meet your unique lighting needs and exceed your expectations.