On Aug. 24, 2020, uPowerTek completed the isolated dimming interface update, now all of the 40-480W CCC certified BLD Series have isolated dimming.
Wired control can affect the LED driver operation modes and safety from other parts of the LED lighting system. So the latest national lighting equipment standard requires the control circuit to be separated (isolated) from all other circuits of the LED driver. The uPowerTek LED drivers meet the higher level insulation by input-dim 3750Vac and output-dim 1554Vac.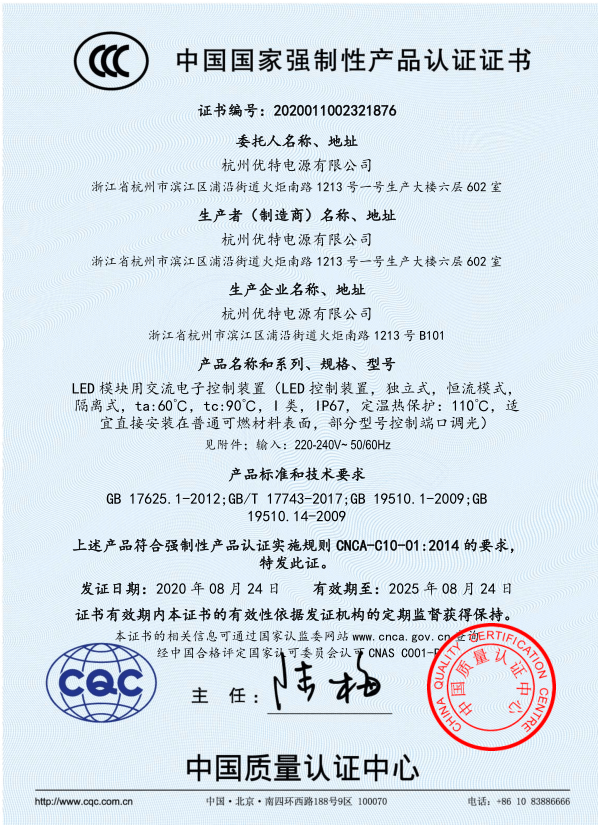 Here are great features of isolated dimming LED drivers.
Supply Voltage: 90-305Vac or 127-420Vdc, 380Vac for 2 hours
Great Surge Immunity 10kV
100,000Hour Life @ Tc=75C
7 Year Warranty @ Tc<=75C
0-10V/PWM/DALI /Push (Switch) /DMX (RDM) Dimmable
Isolated dimming, Dim Off with 0.5W Standby
12V 300mA Auxiliary Power to Power Controllers and Fans (Optional)
Input Over Voltage Protection (Optional)
For more info or inquiries, please contact: sales@uPowerTek.com