In May 2023, uPowerTek announced that BLD series 500W-1000W LED driver CCC certified.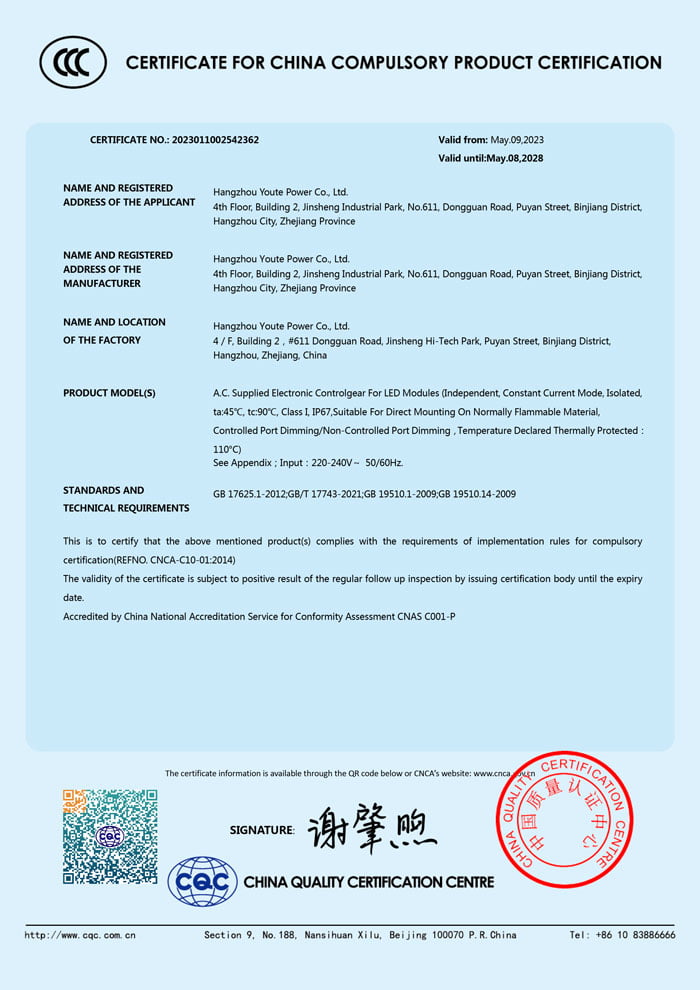 BLD drivers are designed for outdoor applications like street light, high bay, sport lights and grow lights. It has 90 to 305Vac input and IP67 waterproof level, support 0-10V, PWM, DALI and DMX dimming. NFC programming and 12V 300mA auxiliary power is also optional for all the models.
CCC certification is called "China Compulsory Certification", a product conformity assessment system implemented by the Chinese government according to laws and regulations to protect consumers' personal safety and national security and strengthen product quality management. It's a pass to enter the domestic market.
Product Features:
Supply Voltage: 90-305Vac
Great Surge Immunity 10kV
High Efficiency up to 96%
Low Inrush Current Option
100,000Hour Life @ Tc=75℃
7 Year Warranty @ Tc<=75℃
NFC Programmability and Isolated Dimming
+/-2% Output Current Accuracy (Programmable Model)
0-10V/PWM/Time/DALI /DMX (Optional) Dimmable
Dim Off with 0.5W Standby Power
12V 300mA Auxiliary Power to Power Controllers and Fans (Optional)
Safety according to EN 61347-1, 61347-2-13, 62384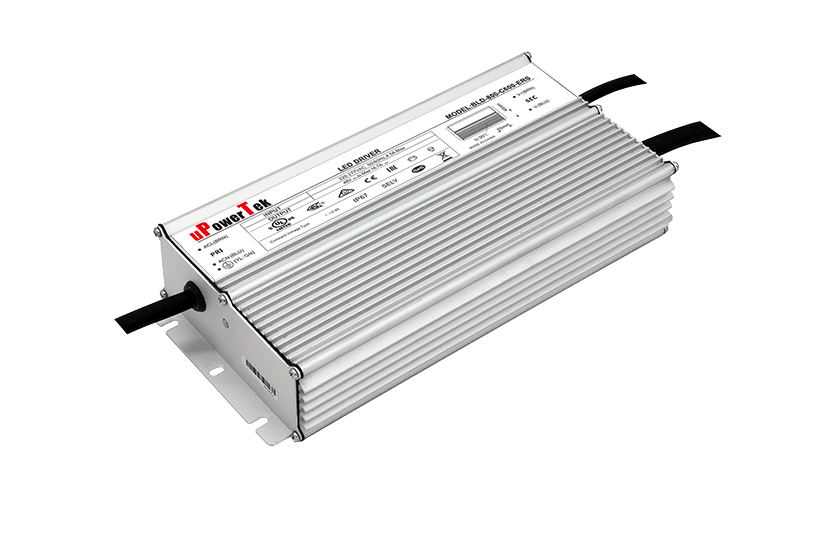 Please contact our sales for more info.