On January 27, 2022, uPowerTek BLD series 400W to 800W high-power LED drivers RCM certified.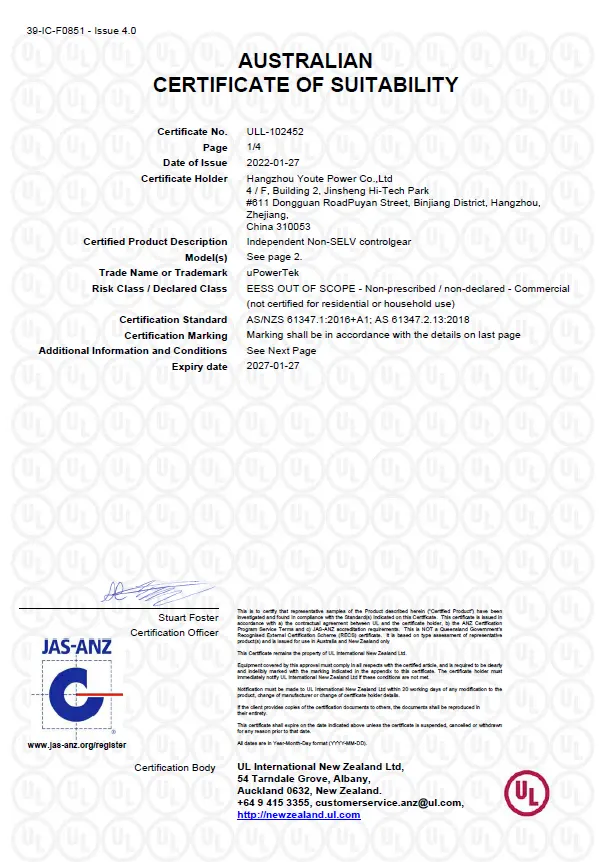 BLD series products support a full range of 108-305Vac input, adapt to the power grids of various countries, and are widely applied in grow lighting, stadium lighting and high pole lighting. The products use international brand components, with a lifespan of up to 100,000 hours and a 7-year warranty. This series of products supports 0-10V, PWM and DALI-2 dimming, integrates an auxiliary power of 12V 300mA, supports dim to off, and users can set the dimming on and off voltage through programming software.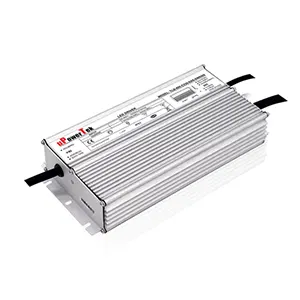 uPowerTek has launched a series of slim line LED driver for grow lighting, the width is only 90mm, and the maximum power up to 1000W. At the same time, this version also supports customization of various input and output panel connectors, such as input C14 plug, output M19 panel connector, and RJ12 dimming port.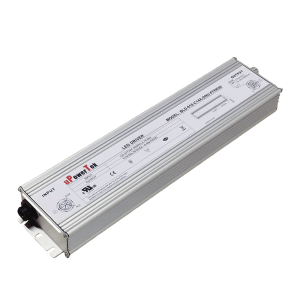 The RCM registration mark in Australia and New Zealand indicates that the supplier has declared that their product complies with the safety and other requirements outlined in their respective electrical safety laws/regulations, as well as the electromagnetic compatibility requirements outlined in their respective radio communications acts (the Australian Radio Communications Act and the New Zealand Radio Communications Act). RCM replaced C-tick in 2016 to make the regulatory process easier for electrical suppliers.
The drivers have below main features:
Supply Voltage: 108-305Vac
Great Surge Immunity 10kV
High Efficiency up to 96%
Low Inrush Current Option
100,000Hour Life @ Tc=75℃
7 Year Warranty @ Tc<=75℃
NFC Programmability and Isolated Dimming
+/-2% Output Current Accuracy (Programmable Model)
0-10V/PWM/Time/DALI /DMX (Optional) Dimmable
Dim Off with 0.5W Standby Power
12V 300mA Auxiliary Power to Power Controllers and Fans (Optional)
Safety according to EN 61347-1, 61347-2-3,61347-2-13, 623847
Please contact us for more info.