On September 19, 2022, the NFC programming app applicable for iOS phones  developed by uPowerTek was officially launched. iPhone users can search for "uPowerTek Airset" in the app store to download and install this app. Previously, uPowerTek only released the NFC programming software for Android phones, it is not so convenient for the iPhone users who have to borrow or buy an Android phone to use this app. Now iPhone users can also download and use it freely, this new launched app is indeed convenient for all the iPhone users.
The name of this app is "uPowerTek Airset". To enter into the iPhone app Store and search the full name of this app to find the software, click it to download and install, and then you can use it after the installation completed .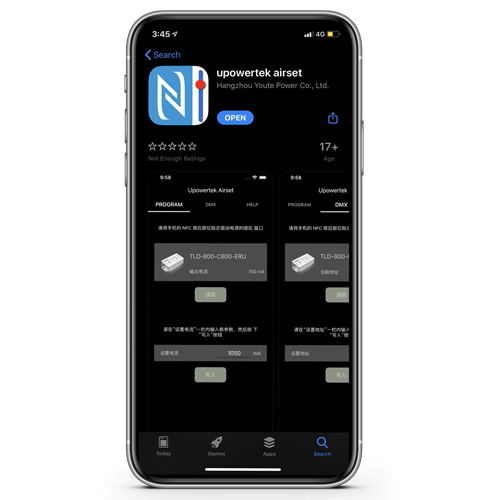 Turn on the NFC function, open the app, and then pick up the iPhone, make the NFC sensor to close to the NFC antenna window on the LED driver, as below picture shown, the parameters of the LED driver will be read easily.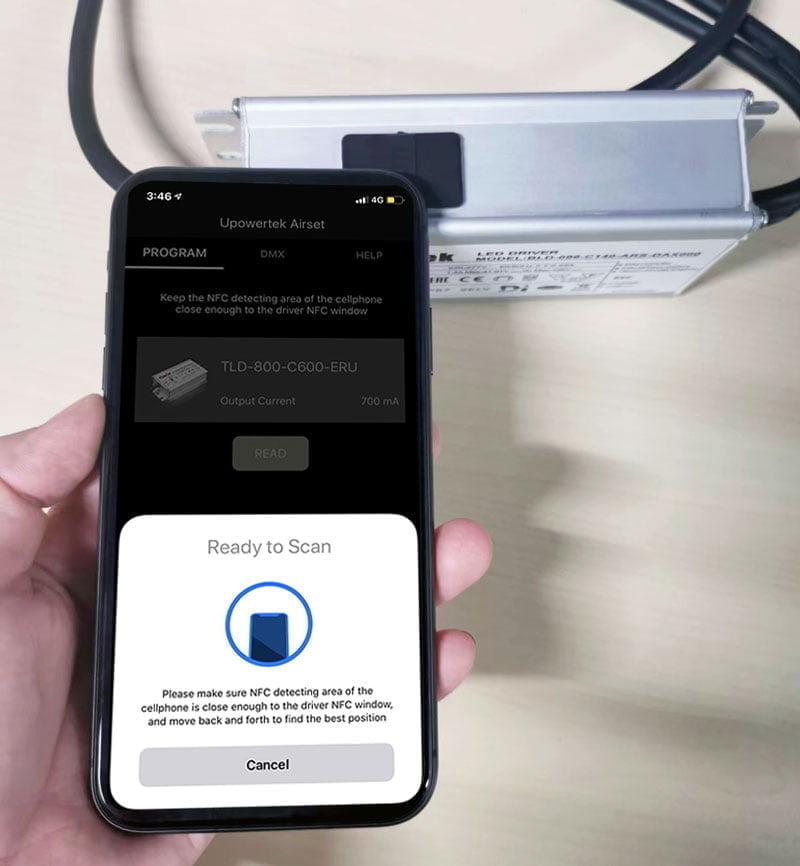 It's better to adjust the volume of the phone appropriately, so that when the mobile phone detects the NFC signal of the LED driver, it will make a sound, which is easy to find the position of the NFC antenna of the mobile phone quickly. When reading successfully, the screen displays the successful reading interface as below: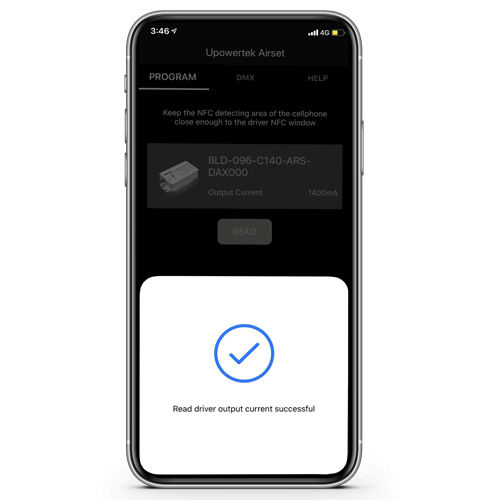 When you set the current, you only need to type the current value at the "Set Current" and click "WRITE" to modify the output current of the LED driver, which is very convenient and fast.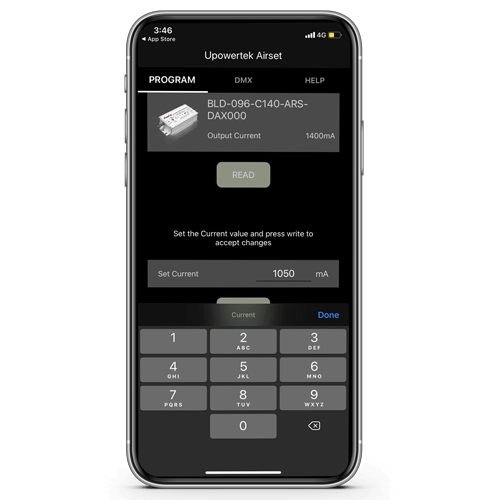 This app is easy to operate with a simple interface. During the whole programming process, no wiring needed, and the LED driver does not need to be powered on. It is very convenient for users to programming the output current of the LED driver, and it also saves the user's time. Download and install it now!
Founded in 2016, uPowerTek is a Sino-US joint venture state-level high-tech waterproof LED driver manufacturer. The company's core team is a group of senior engineers who have been deeply involved in the lighting and switching LED driver industry for many years. Through continuous R&D and innovation, in just a few years, it has completed 1 American invention patent, more than 20 domestic invention patents and more than 40 intellectual property accumulations. The company was rated as a national high-tech enterprise in 2018, and became a gazelle enterprise in 2019. uPowerTek is committed to providing sales services and technical support to customers around the world through the development and production of high-quality intelligent LED terminal solutions and high-power LED drivers. The company always takes product quality and reliability as its first choice, and continues to introduce new products.