Introduction
Waterproof connectors play a very important role as a bridge in the field of intelligent lighting. The arrival of the LED intelligent lighting era has brought opportunities for industrial connectors. An important core advantage of a waterproof connector is that they can provide solutions for the fully automatic control system of distributed architecture.
In 2021, the top 10 waterproof connector suppliers accounted for more than 50 % of the global market. This article introduces the world's top three and Chinese top three waterproof connector suppliers for reference.
1. TE Connectivity
As the world's largest multinational company headquartered in Switzerland, TE has developed and manufactured more than 500,000 connector products. These products are widely used in power connections, signal transmission and data transmission. 100,000 of them are scattered around the world, providing customers with good services and products. These customers cover different fields, such as consumer electronics, electricity and medical treatment to cars, aerospace and communication networks. TE is committed to providing customers with better products to meet the needs of continuous production and life.
TE's factories are located in more than 20 countries and regions around the world, with offices in more than 50 countries /regions, and customers in more than 150 countries and regions around the world, which almost covers the world.
Tyco Electronics's place in the world enables it to provide customers with services in closer places, shorten the service time and help customers reduce production costs. TE creates a global customer management system that can easily keep in touch with customers. About 8,000 engineers of the 14 global design centers of TE enabled the company to use about 5 % of its annual company sales for product development, and invested 585 million US dollars in 2010.
TE's emphasis on research and development is also reflected in the number of patents applied each year. There are more than 1,500 patents each year. The company now has more than 20,000 product patents.
2. Amphenol Corporation
AMPhenol Corporation is a global connector manufacturer headquartered in Connecticut, USA. It has been established for nearly 90 years and has become one of the largest and most influential connector manufacturers in the world.
AMPhenol Corporation began exploring the Chinese market in 1984 and successfully listed on the New York Stock Exchange in 1991. With its outstanding company performance, it has become the best listed company on the New York Stock Market. On February 10, 2006, the US government named it "Anfei Noah". In 2008, AMPhenol Corporation was ranked 54th among the top 100 companies in the famous American business magazine "Business Week", and was included in the US Standard Poorot 500 list. The annual sales of AMPhenol report reached US $ 10.876 billion in 2021, an increase of 26 % over the previous year.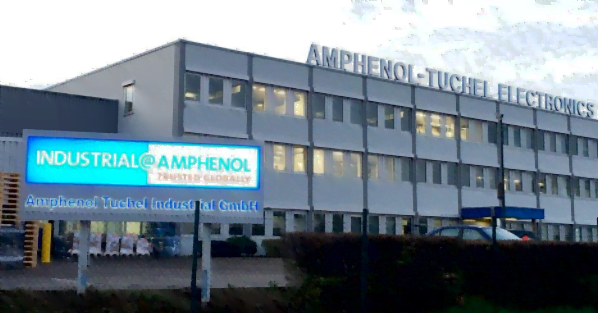 Although AMPhenol Group is headquartered in the United States, it has been committed to developing the global market, and has established more than 90 factories and more than 100 sales offices worldwide, with more than 30,000 employees and some small population countries around the world. The total number is roughly the same. These factories and branches around the world can better serve local customers. On May 13, 2020, it ranked 839th on the 2000 list of Forbes Global 2000.
AMPhenol's main products are communication and information processing markets. These products are widely used in TV, mobile phone and data communication and information processing systems, aerospace and military electronics, transportation and industrial automation.
3. Molex
Molex is the top three connector manufacturers in the world, production, development and manufacturing of more than 100,000 different connector products, including electronics, electrical, optical connectors, switching connectors, assembly products and application tools.
Molex has more than 32,400 employees, scattered in factories and institutions around the world. Its products are widely used in communication, household appliances, automobiles, medical, industrial automation, military, food processing and other fields, and are deeply supported and loved by customers.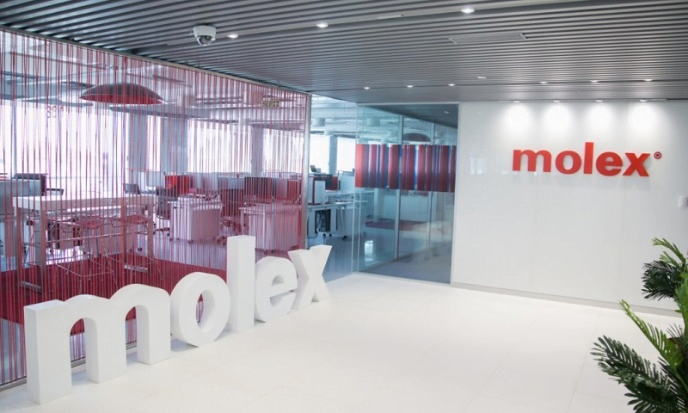 Molex has more than 1,000 electrical, mechanical and technical engineers in the global R & D center, including the latest computer -aided engineering and pre -design software and systems, including high -level photoelectric fast modeling functions to quickly build customer needs. Modeling, evaluation, verification, verification, and mass production.
Molex has nearly 60 connector manufacturing factories around the world. According to customer distribution, these factories are distributed worldwide. While continuously developing new products, they are still constantly improving the production process, forming, stamping, electroplating and assembly production control and equipment continuously updated.
4.Recheer/Linoya Group
Linoya Group is one of the largest leading group companies in connector industry in China, with a Photoelectric Research Institute (Dongguan Linoya Optical Information Transmission Institute), and two production Bases(Linoya Duanguan Headquarters Production Base, Linoya Shenzhen Production Base). Linoya has already won a great many Product Certification in dozens of countries and regions, such as the United States UL & ETL, Canada CSA, the European Union CE, Japan PSE, Germany VDE, South Korea KTL, Australia SAA, China Tyler etc..
With more than 80 cable&wire production lines in over 200,000 square meter industrial park,Linoya has the most advanced production lines and complete industry chain. More than 3,000 employees are engaged for Linoya, among which there are 260 technical personnel, over 100 R & D personnel.
Linoya Group is engaged in manufacturing and selling electronic computer peripherals and accessories, communication transmission equipment and accessories, consumer electronics and accessories, automobile spare parts, home audio-visual equipment and accessories,fiber optic cable, fine electronic wire, data cables, environmentally friendly plastic ,precision connectors and intellectual lighting.

5. LLT
Founded in 2000, Shenzhen Lilutong (LLT) Electronics Technology Co., LTD has grown into a professional hi-tech manufacturer of waterproof connectors integrated with the R & D, production and sales. Through ten years of rapid growing, the company have passed the authentication of ISO9001:2000 quality management system, and have got the certificate of CCC, CE, UL, VDE, CQC, IP67, SGS and etc. With a high-qualified and professional RD team and Management team, they have built four divisions including Connector dept, Cable dept, molding dept, and plastic material dept. Covering an area of over 30000 square meters and more than 1000 employees, all of the products could reach IP68 waterproof degree as customers' required and work perfectly in unfavorable conditions. At present LLT waterproof connectors have been exported to most countries and regions of the world, widely applied to electronics, electrical equipments, communications, lightings, LED display, stage acoustics, machine tools, automation facilities and tec. LLT products enjoyed a great reputation, and have been adapted to some national key projects such as the Wate Cube of Beijing Olympic Game, Shangha World Expo, Guangzhou Asian Games, PLA Hong Kong Garrisonand etc.

6. Jnicon
Shenzhen Jnicon Technology Co., Ltd. was engaged in design and production of waterproof connectors in 2012 and was registered as a general taxpayer in Feb. 2014. The company has 14 series and more than 1,000 varieties of products are widely applied to the fields such as outdoor LED (street lamp, display screen, lighting), communication, automation, new energy, marine electronics, medical equipment, global positioning system peripherals, automotive electronics, etc.
It is located in the entrepreneurial city—Shenzhen and owns more than 60 employees in the field of R&D, sales and manufacture, a registered capital of RMB 5 million, a plant with an area of 1,500 square meters and many testing equipments in the aspect of environment, electric and machinery. Meanwhile, the waterproof and industrial connectors as well as various services including "connector customization and R&D" and "cable processing" are available.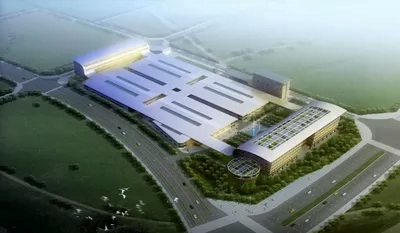 Summary
All of the connector suppliers above mentioned are co-working with uPowerTek to serve customers. Please let us know if any contact information is needed.