Lighting is a beautiful thing to behold. But, beyond the beauty lies the immense benefits that lighting gives to our societies. So, let's reflect on the lights on our streets and homes. You see how they take away the aura of darkness and help us navigate, not taking away the spice of a beautiful sight.
Let's streamline the concept here. First, LED grow light is a vital branch of LED lighting. It's a unique lighting system that helps a plant grow by mimicking the sun's light spectrum. LED grow light can effectively improve indoor gardening, horticulture, indoor hydroponics, food production, and aquatic planting.
In China, we can't dispute the increasing development of the lighting industry. According to statistics, the industry is worth $21 billion with great growth potentials. Hence, China is a favourite destination for lighting needs touching industrial, residential, and commercial usage.
There are front runners when it comes to LED grow light manufacturing in China. So, we want to reveal them to you. All you have to do is sit back and follow through as we take you on this worthwhile journey.
A Quick View
Leading LED Light Producing Provinces in China
China boasts of five LED light manufacturing provinces. It's incredible to know that these provinces constitute 90% of China's LED manufacturers. Little wonder we tag them as the leading LED producing regions.
The provinces include Shanghai, Zhejiang, Fujian, Guangdong, and Jiangsu.
Do you know that each of the five provinces has unique product features? Let's find that out right away.
REGION
SPECIALISATION
GUANGDONG
This area is known as the biggest lighting manufacturing base in China
Shenzhen: centre of lighting innovation and manufacturing
SHANGHAI
Outdoor lighting fixtures and light sources, e.g., electrical accessories and floodlights.
ZHEJIANG
Outdoor luminaries and lighting resource
Ningbo: decorative lighting fixtures
Yuyao: street lights
JIANGSU
Outdoor lighting fixtures and light sources.
FUJIAN
Bulbs and indoor lighting
The Front Runners in One Picture
Before we elaborate on the subject matter, we present the top 10 LED grow light manufacturers in one picture.
| ITEM | LED MANUFACTURER | LOCATION |
| --- | --- | --- |
| 1 | AGC LIGHTING | SHENZHEN |
| 2 | SHENZHEN SNC OPTO ELECTRONICS | SHENZHEN |
| 3 | LONGHORN | SHENZHEN |
| 4 | ENLITEHORTI | GUANGDONG |
| 5 | LUMLUX CORPORATION | JIANGSU |
| 6 | SANANBIO | GUANGDONG |
| 7 | TCP LIGHTING | CHINA |
| 8 | POZEEN | JIAXING |
| 9 | SINOWELL | SHANGHAI |
| 10 | CTLITE | SHENZHEN |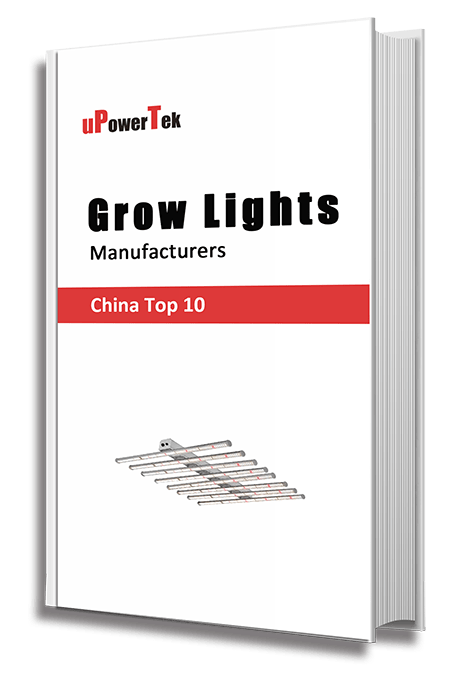 Download PDF
To save you time, we have also prepared a PDF version containing all the contents of this page, only leave your email and you will get the e-book immediately.
Company Profile
AGC Lighting Co. Ltd. came into existence in 2014. With its headquarters in Shenzhen, AGC lighting focuses on the design of top-performing industrial LED lights. Over the years, they hold a reputation as a market leader in industrial lighting throughout China.
Company Size and Operation
AGC Lighting has a capacity of 450+ employees, with its factory covering 15,000 square meters. In addition, its factory contains features that support research and quality control.
The production of outdoor and indoor lighting solutions is the company's forte. So, the company's operation falls in the following categories;
Horticulture lighting
Food processing lighting
Street lighting
Sports and stadium lighting
Warehouse lighting
Agricultural shed lighting
Billboard lighting
Transportation lighting etc.
Top LED Grow lighting Products
AGC Lighting manufactures top LED lights that cover a vast area of application. But we will be streamlining to Grow lighting system. So let's see a few of their top products.
HB21 HiAir Food Processsing
HB06 HiClean Plus Red Dot Design Award
HB39 HiClean Gen III NSF & Integrated Control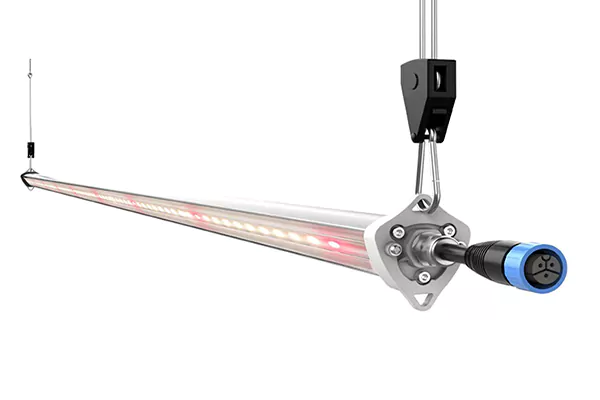 Why We Recommend AGC Lighting
When you look for superb LED horticulture lights, AGC is one sure bet. They are well sophisticated with top-notch Lighting designs ranging from simple calculations to 3D visualization. In addition, their lighting fixtures meet safety standards and requirements.
Company Profile
The year 2012 experienced the emergence of Shenzhen SNC Opto Electronic Co., Ltd. With ISO9001/ISO14000 certification, they keep building a reputation as a leading LED light manufacturer. They have their headquarters in Shenzhen and have proven to be one of the best in China.
Company Size and Operation
The company boasts 200 – 500 employees and a factory size of 5000 – 10000 square meters. So it's pretty impressive to know that Shenzhen SNC Opto Electronic Co., Ltd has five production lines and an annual production capacity of 800000 pieces.
They specialize in a variety of indoor and outdoor lighting, which fall into the following applicable categories.
LED grow lighting
Architectural lighting
Event Lighting
Commercial Lighting
LED corn Lighting
Wall pack lighting
Hazardous location LED light
High Bay Lights etc
Top LED Grow lighting Products
You won't be wrong if you call Shenzhen SNC Opto Electronic Co., Ltd. a "LED grow lighting genius." They are up the table as they have a variety of LED grow lighting products. See a few products below.
LED grow light (GL03)
LED grow light (GL01)
Foldable grow light (GL02)
Foldable grow light (GL02B)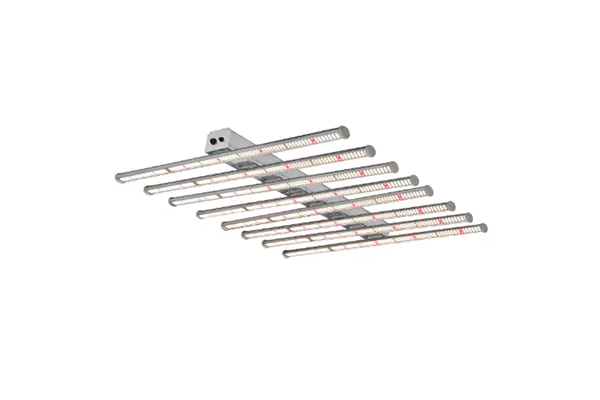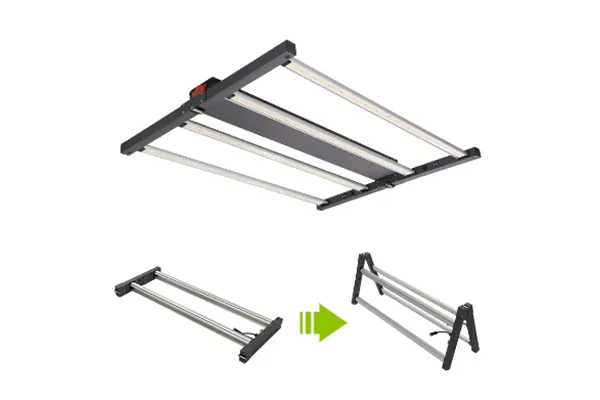 Why We Recommend Shenzhen SNC Opto Electronics
The diversification Shenzhen SNC Opto Electronic brings into the industry is off the hook. Who wouldn't like to deal with a company that pays good attention to customers' needs? No one.
SNC is well certified and utilizes top-level auto production machines. We can't forget that their products pass through safety tests before surfacing in the market.
Company Profile
The Longhorn Technology is a subsidiary of the Horn group established in 1995. They work with a mission of providing technological solutions using top-quality services and innovative technology. The Horn group is a large company as they provide services such as LED lighting products, digital products, etc.
Company Size and Operation
With a size of about 2000 employees, Longhorn Technology continues to soar in the LED manufacturing industry. Despite the company's diversification, they still have a firm foot in LED grow lighting production.
Their operation falls in the following classifications.
Original Equipment Manufacturing: Here, they manufacture Global Positioning System (GPS) related products.
Original Design Manufacturing: this includes mechanical designs, pilot runs, hardware and software development, etc.
LED Grow Lighting: this serves in horticulture, food processing, hydroponics, etc.
Top LED Grow lighting Products
It's time we have a view of Longhorn's leading products.
660W LED Spider Grow Light
630W Foldable LED Spider Grow Light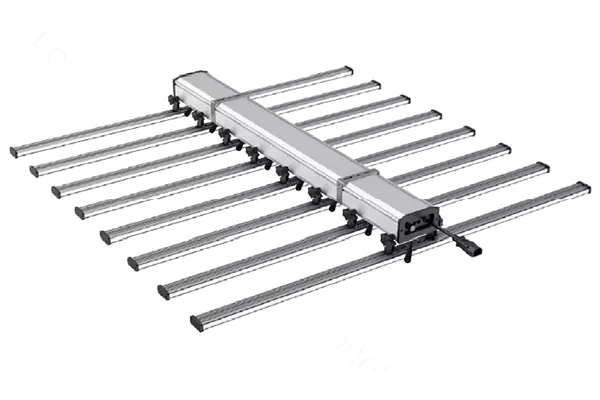 Why We Recommend Longhorn Technology
Every customer wants top-notch services, and we expect the same from you. Longhorn Technology efficiently satisfies customers' needs. In all, dealing with a proven and renowned company like Longhorn Technology is never a wrong choice.
Company Profile
When you search for a LED grow light manufacturer with a wealth of experience, Enlitehorti should be on top of the list. They have 20 years of experience in LED grow lighting and a whopping 15 years in circuit board production.
The Enlitehorti brand emerged in the year 2012 providing plant breeding solutions with LED technology.
Company Size and Operation
With the evolution of technology, Enlitehorti embraces the mission of alternative plant breeding using LED horticulture lights. The mission results in the employment of over 400 employees in the company.
Enlitehorti specializes in producing LED grow lights for greenhouse and indoor farming. Hence the top-performing LED grow lights provides a solution for the following;
Cannabis
Vegetables
Flowers
Tomatoes
And other relevant plant breeding.
Top LED Grow lighting Products
From the brand's name, you see that they are all about greenhouse cultivation. However, Enlitehorti has a variety of excellent products, and we are revealing them to you.
Flora Series LED Grow Light
Demeter Series LED Grow Light
Inter-Light Plus LED Grow Light
Sulis Series LED Grow Light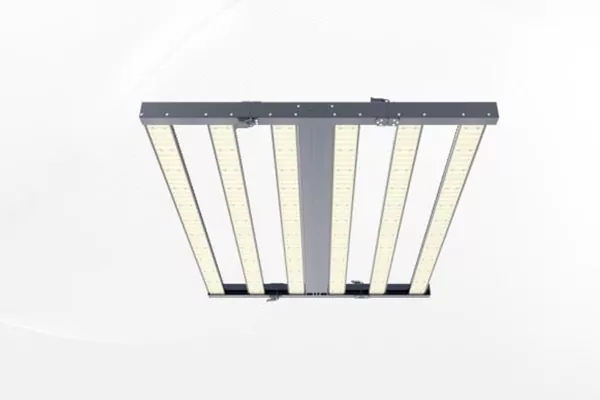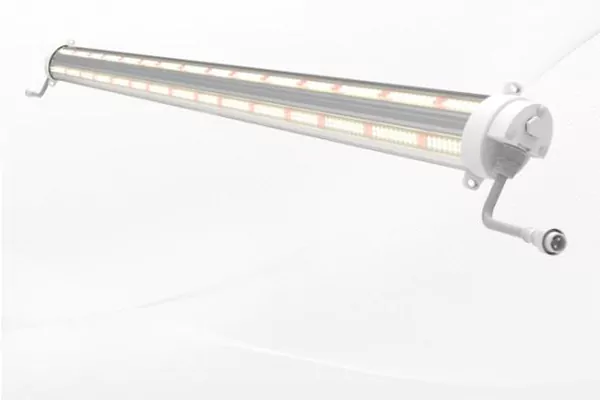 Why We Recommend Enlitehorti
They are detailed when it comes to horticulture solutions. They also have a proven track record for producing efficient LED horticulture lights that increase yield and save energy.
Company Profile
In the year 2006, a group of visionary individuals established the Lumlux corporation. The company, since its inception, had the mission of producing LED horticulture light fixtures. In addition to the lighting fixture, they also provide greenhouse building solutions.
Company Size and Operation
The mission of Lumlux corporation is a big one, resulting in the employment of over 500 employees. In addition, they boast of a factory covering more than 20.000 square meters.
Lumlux corporation boldly states her focus on plant supplementary lighting and greenhouse building solution. Hence we can classify their operation into the following.
Horticulture Lighting
Plant Factory Lighting
Stadium horticulture Lighting
Greenhouse Lighting
Top LED Horticulture Lighting Product
Without much delay, let's dive into the fantastic set of products.
Lighting Bar Undetachable High-performance Indoor LED Grow Light
Foldable High-performance Indoor LED Grow Light With Full Spectrum And Deep Red
Built-In Driver LED Grow Light
Greenhouse Inter LED Grow Light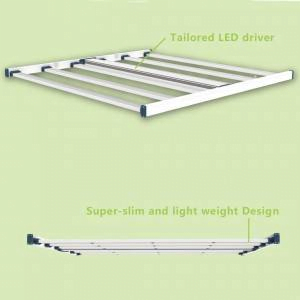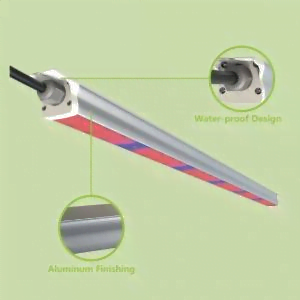 Why We Recommend Lumlux Corporation
The business philosophy of Lumlux Corporation is customer-focused. With several industrial awards in the bag, there is much proof that they are remarkably efficient.
Company Profile
The Institute of Plant Research of the Chinese Academy of Science established SananBio in the year 2015. There is something unique about SananBio. Here it is;
SananBio is a collective of engineers, farmers, designers, scientists, and business personnel. They all come together to build a sustainable solution to vertical farming and horticultural lighting.
Company Size and Operation
SananBio has a capacity of 200-500 employees and operates in the following spheres;
Horticultural Lighting
Grow Systems
Farm Climate Control
Top LED Grow Lighting Product
We have said a lot about SananBio, and you could be thinking, are they a real deal? Not to worry, let the products speak for themselves
Hawk Series LED Grow Lights
PHX Series LED Grow Light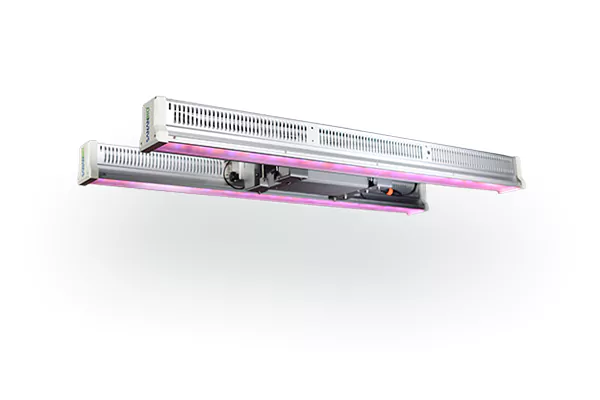 Why We Recommend SananBio
There is a whole lot of experience with SananBio. SananBio comes up with slick designs that are efficient. Hence making their product appealing to the eyes.
Beyond the visual appeal, her products provide a solution to complex vertical farming and horticulture.
Company Profile
It was all good news to the lighting industry as it experienced the emergence of TCP lighting in 1993. TCP works with the mission of providing quality lighting solutions across the globe. They have over 20 years of experience as a lighting company.
TCP product supplies include CFL and LED fixtures. And we can't neglect that they are an ENERGY STAR partner with the Environmental Protection Agency of the United States.
Company Size and Operation
TCP lighting boasts up to 200 employees. They focus on two production lines which include LED and CFL lighting. However, we can further classify their operation into the following.
LED Luminaires
Horticultural Lighting
High Bay Lighting
Emergency Lighting
Outdoor Lighting
Top LED Grow Lighting Products
Horticulture LED Vapor Light
HTM Series
Horticulture LED Top Light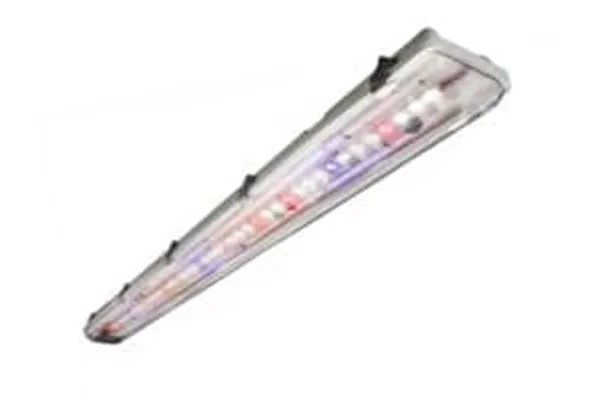 Why We Recommend TCP
With lots of awards in the bag and a reputable partnership with the Environmental Protection Agency of the United States, they have good credibility.
Top-notch customer service and undoubtedly quality lighting fixtures are good reasons for a recommendation.
Company Profile
Pozeen, one of the top runners in the LED Grow lighting industry, emerged in 2014. They embrace the call of producing and designing indoor and outdoor LED lighting fixtures. They have a certification of ISO9001 which presents some credibility.
Company Size and Operation
Pozeen has a capacity of about 200 employees, boasting of a factory of 50,000 Square meters with four production lines.
The operations at Pozeen focuses on the following areas;
Commercial Grow Lights
Home Grow Lights
Grow Equipment
Control Systems
Measuring Instruments
PSU Driving Systems etc.
Top LED Horitculture Lighting Product
Clone Light Fixture (GLPC 100)
2×4 Veg/Flower (GLPC 180/300)
GLEC Residential Grow Light
GLED Residential Grow Light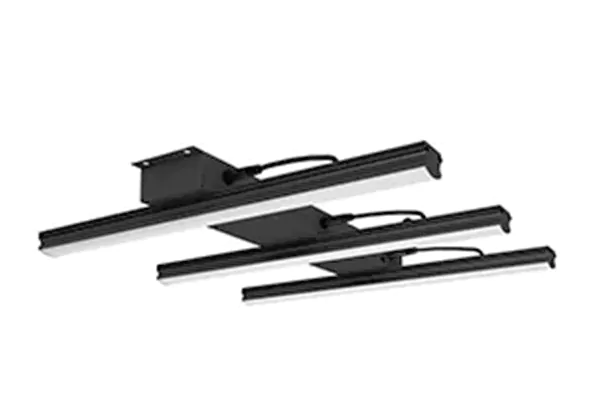 Why We Recommend Pozeen
We can summarize our reasons in three words which are;
Company Profile
Shanghai is unarguably a powerhouse in terms of lighting in China. So it's not surprising that it is a base for the amazing Sinowell. Sinowell emerged in 2009, serving the hydroponic and indoor gardening global market. Sinowell explores the latest technology to develop industry-leading products.
Company Size and Operation
Sinowell is a relatively large company with a good number of employees. They serve customers from more than 50 countries. You will find a variety of products with Sinowell, and they include;
LED Grow Lights
Reflectors
Bulbs
Ballast
Filters
Fans
Lamps
Top LED Horiticulture Lighting Product
Flexstar 645W LED Grow Light.
Sinowell Waterproof 100W T5 Red LED Grow Light Bar
120W Dimmable Flexstar LED Grow Light
45W Full Spectrum LED Grow Light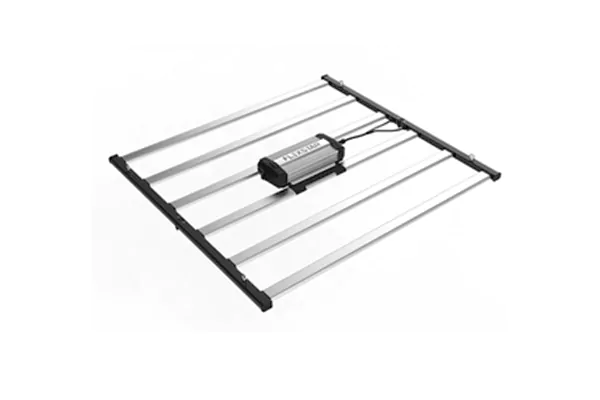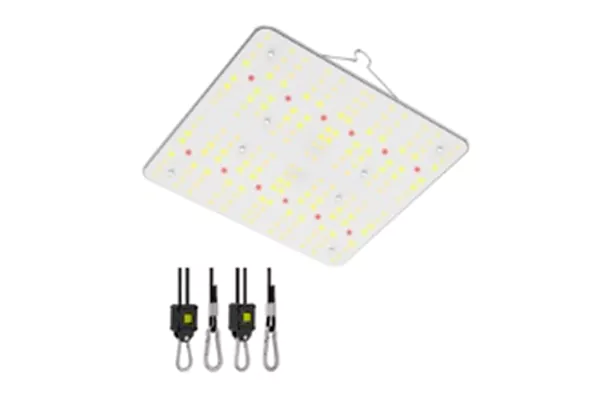 Why We Recommend Sinowell
Let's check out the following reason why we chose Sinowell
You make a direct order from the factory at an affordable price
Sinowell has loads of experience
They offer top-notch customer service, including a competitive product warranty.
Safety featured products with top quality.
Company Profile
CTLite is a product of in-depth independent research. Established in 2012, CTLite employs science and technology in manufacturing and designing top-quality lighting fixtures.
Company Size and Operation
With an efficient workforce, CTlite continues to keep up the pace in the lighting industry. CTlite has a formidable research and development team, with 90% of office staff having a university degree.
They place focus on the production of LED grow lights and LED Aquarium Lights.
Top LED Horitculture Lighting Products
G4 Mega Aquarium Lights
G3C Aquarium Lights
CTLite G3
CTLite G4
Why We Recommend CTLite
Let's reiterate the mission statement of CTLite. "To make international first-class products, initiate first class service, to achieve first-class international brand.
Reflecting on the above statement, you will see that CTLite is all about being first in the industry. Therefore, the mission keeps driving CTLite to improve its methods and provide quality lighting fixtures.
uPowerTek
Top Manufacturer of High Quality LED Drivers for Grow Lights
[porto_lightbox type="btn" btn_skin="primary" text="Get Quote"]
[/porto_lightbox]
uPowerTek, established in 2016, is a state-level high-tech LED driver supplier. The company comprises senior engineers with in-depth knowledge and top experience in the lighting and power supply industry.
Do you know that every LED grow light needs a LED driver as the heart of the fixture?
We have seen how vital grow lights are in today's society. With its application in vertical farming, food processing, hydroponics, etc., we begin to wonder how things would turn out if there were no high quality LED drivers.
The truth is, every LED grow light needs a LED driver to function.
A LED driver is a device that regulates power to a LED hence they ensure the proper functioning of light fixtures. High efficient LED driver is what your Grow light needs and uPowerTek manufactures LED drivers with 96% efficiency.
Let's see a few top LED drivers by uPowerTek.
Constant Current LED Driver
Constant Voltage LED Driver
uPowerTek prioritizes the designing of high-quality and intelligent LED drivers. It's incredible to know that uPowerTek's products are certified by UL class P, ENEC SELV/Non-SELV, CB, RCM and CCC.