LED driver for emergency lighting is a crucial component that ensures the proper operation of LED fixtures during power outages or emergencies. LED drivers are responsible for regulating the electrical current and voltage supplied to the LED light source when powered by DC voltage from batteries.
General Description
EL mark related regulation is defined by IEC61347-2-13 Annex J.
EL mark symbol is as below.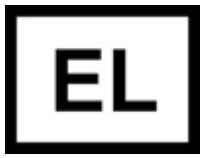 EOFx Requirements
The key requirement of EL mark is that LED driver is able to output rated current to make sure of the light output when emergent affairs happen or it goes into emergency mode with DC voltage input from batteries.
And this function is described by EOFx (Emergency Output Factor) which is measured is measured 5s and 60 s after energizing the control gear by DC input. The test value at 5s with maximum emergency supply voltage shall be at least 50 % of the declared EOFx at 60s.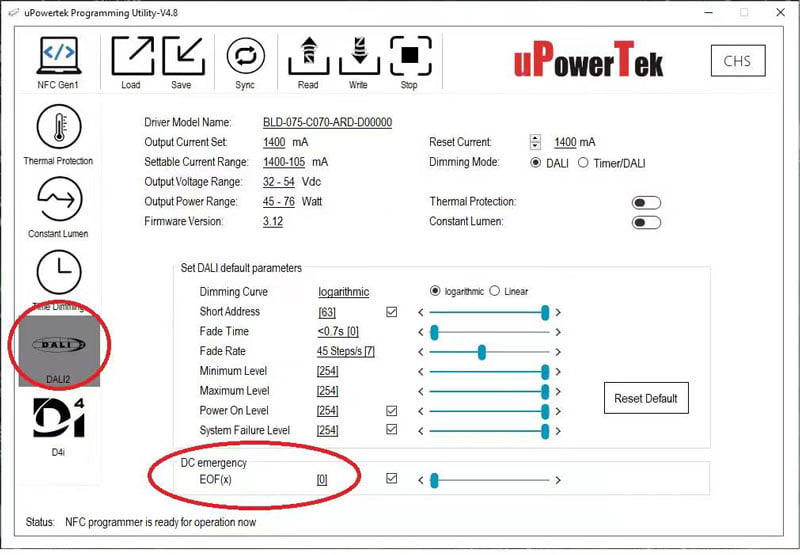 Also programmable EOFx is a function employed by more and more EL marked drivers, and it helps customers to find a good balance between light output and duration in emergency mode according to different application and market requirements.
DC Input Capability
Some emergency lighting systems may be powered by DC sources, such as batteries or renewable energy systems. LED drivers with DC input capability can efficiently work with these power sources without the need for additional conversion devices.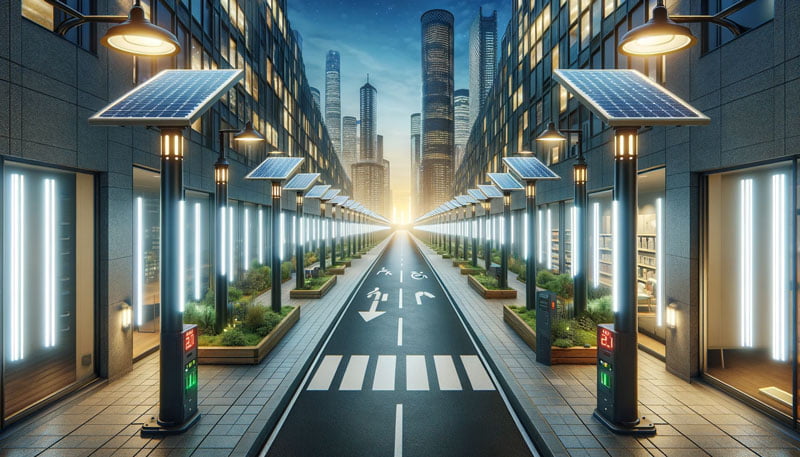 Example of a EL Mark Report
Here is an example of uPowerTek EL mark report.
Summary
EL mark is necessary for emergency lighting systems and LED drivers with EL mark should be carefully selected according to different applications. Programmable EOFx is a great feature for users to have flexible design.