Bathroom mirror market has been experiencing big change in the past several years, and more and more mirrors are able to be dimmed down to certain level to bring more relaxation and comfort. Besides the unique luminaire outlook and mechanical design, the electrical design is essential to the advanced mirror where dimmable LED drivers and power supply system are the center of the light control. The traditional power structure is by using an AC-DC 12V output converter (either waterproof or not) and a 12V input dimmable LED driver (most of them are not waterproof) with 0-10V or PWM input from the dimmer. The drawback is obviously that reliability is affected by the humidity of the bathrooms or other wet environments and the complexity of wiring.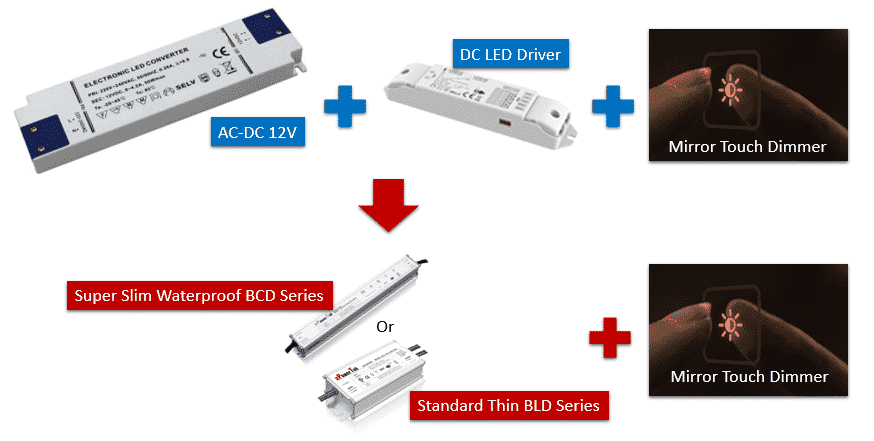 The new generation solution is that uPowerTek combined the two power devices together into a single IP67 waterproof device – the dimmable BCD or BLD series CV output LED drivers, and also it saves the cost a lot. Both series can be dimmed down to 2% as standard, and also customized to 0.1% with 0-10V, PWM, DALI or DMX control. It has so great dimming performance and reliability that more and more LED mirrors are using this device.
Please don't hesitate to contact with us for more details about the super product.