LED lighting systems continue to soar as we can see everywhere. But do you know that there is a driving force as the key component behind the LED fixtures? They are the LED drivers.
The LED power supply regulates the LED fixture's power (voltage or current), thus precisely controlling the light output. In addition, high quality LED drivers also enhance the reliability and life span of LED lighting systems.
China is a formidable force when it comes to lighting. They house top LED driver manufacturers, and the purpose of this article is to reveal them to you.
A Quick Insight on the Performance of LED Lighting in China
LED lighting is increasingly gaining attention globally. But let's talk about China.
China boasts of being the number one producer and supplier of LED lighting fixtures. With several countries turning to China for their lighting needs, the Chinese lighting industry continues to blossom.
According to IBISWorld, China has a lighting market size worth $21bn, about 1,787 operating companies, and over 220,000 employees in the industry. In addition, reports from Research and Markets states that the Chinese LED market will go over $29bn come 2025.
Merging all these facts, we can see that the LED lighting market is doing well in China. However, try not to forget that there is still huge growth potential.
How the Leaders Rank
| ITEM | MANUFACTURERS | MAJOR MARKET | LOCATION |
| --- | --- | --- | --- |
| 1 | Mean Well | Floodlight, industrial lights, road light | Suzhou |
| 2 | Inventronics | Road light, grow light, floodlight, industrial light | Hangzhou |
| 3 | uPowerTek | Grow light, stadium light, floodlight, industrial light | Hangzhou |
| 4 | MOSO | Road light, industrial light | Shenzhen |
| 5 | Lifud | Commercial light, industrial light | Shenzhen |
| 6 | Ledtu | Indoor light | Anhui |
| 7 | Euchips | Commercial light, home light | Shanghai |
| 8 | Snappy | Commercial light, home light | Shanghai |
| 9 | Longood | Commercial light, home light | Shenzhen |
| 10 | Arcata | Commercial light, industrial light | Shanghai |
LED Driver Manufacturing Process
Company Brief
Mean Well is a major when we talk about companies with a dedication to quality power supply products. Mean Well emerged in 1982 with headquarters in Taiwan but established its foot in Shenzhen, China, in 2016.
According to Micro Technology, in March 2021, Mean Well ranked as the 4th in global DC output manufacturers. They work with the mission of continuous pursuit of innovation and optimization.
Workforce and Operation
Mean Well has a formidable reputation in this industry. The company boasts over 2800 employees with bases in China, India, and the Netherlands. In addition, with an impressive partnership of over 245 authorized distributors around the globe, they operate in the following areas.
LED drivers
LED accessories
PV power
DIN-Rail
Rack Power
Charger etc.
Amazing Products
AP series LED drivers
ELG series LED drivers
FDL series LED drivers
HBG(P) series LED drivers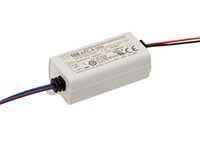 Why Mean Well?
One fear people tend to have about a company is the fear of uncertainty. However, you don't have to be uncertain about dealing with Mean Well because they have a reliable customer and supplier relationship.
A 24-hour service isn't a bad idea as Mean Well attends to its customer any time of the day.
Other reasons include;
High efficient product at low cost
High total quality management
Company Brief
Inventronics is a globally recognized enterprise with its headquarters in Hangzhou, China. The company emerged in 2007 and has branches in North America, Asia and Europe.
With a mission of driving the lighting revolution, Inventronics thrives as one of the leading LED driver suppliers.
Workforce and Operation
Inventronics has a research and development team of more than 160 employees and 241 patents. The company focuses more on producing LED drivers especially for street light and industrial light applications and LED accessories with highly reliable and efficient designs.
Inventronics also touch the following areas of production.
Surge protection
Controls
Power supplies
Amazing Products
EAM-075SXXXSB
EAM-100SXXXSB
EAM-150SXXXSB
EBC-042S105DV(SV)-00X
Why Inventronics?
Inventronics is a real deal. So let's get some facts to support the claims.
Inventronics provide extensive product testing
Its product fits into several applications
Best customer solutions
Superior products.
Company Brief
uPowerTek is the top brand when we talk about high power or smart LED drivers, and they have the widest product portfolio of grow light LED drivers, NFC programmable drivers and DALI drivers in the world. Established in 2016, they are a Sino-US joint venture that has clients from more than 50 countries mainly in North America, Europe and China, and they have distributors in the countries like USA, Germany, Italy, Spain, Australia, Singapore and China.
uPowerTek devotes itself to continuous research and development since started hence accumulates over 50 patents and intellectual property rights over time. The company also has some accolades in the bag, including the National High-tech Enterprise from 2018 and the DiiA Association member from 2019.
Workforce and Operation
uPowerTek's core team comprises senior engineers with deep experience in the lighting and power supply industry. Comprising of different units such as sales, manufacturing, research, and development, uPowerTek have over 200 employees with a production capacity of 150kpcs per month.
With a LED driver factory of more than 10000 square meters, uPowerTek renders the following services.
LED Driver Production
Professional Smart Lighting 24 Hour Service
Power Technology Transferring and Training
Amazing Products
40-1000W NFC programmable constant current LED drivers
40-800W dimmable constant voltage LED drivers
High efficiency horticultural/grow light LED drivers: its applications include vertical farm, commercial grow lights, home grow lights, etc.
DALI LED drivers: its applications include airport lighting, street lighting, hotel lighting, factory lighting, etc.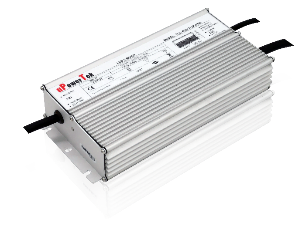 Why uPowerTek?
It's mindblowing to know that uPowerTek has a wealth of experience in the lighting industry. So let's check out some unique stand-out points.
Quality: you experience flawless products and services with uPowerTek. Each part or material used for fabrication is top-notch and each final product passes standard R&D and manufacturing test procedures.
Credibility: the products are certified with UL Class P, ENEC, CB, CCC and RCM.
Professional service and quick customization: the world-leading technical team are ready to solve most of the problems light design engineers meet during the development process.
Company Brief
MOSO Power is a high-tech company that provides advanced power solutions worldwide. Established in 2006, the company has grown to become a benchmark enterprise in the power supply market.
MOSO Power has some accolades to its belts, and they include;
Entered into the list of "Top 500 Chinese brands."
In 2017, the company ranked among the top 100 brands in Guandong and the top 10 influential Chinese brands.
The company ranked as the top 100 industry leaders of Shenzhen in 2019.
Workforce and Operation
MOSO Power has a relatively large workforce comprising the manufacturing, sales, research, and development units. Apart from its operational headquarter in Shenzhen, MOSO Power also has branches in the United States, Singapore, Japan, Taiwan, South Korea, and other parts of Europe.
The company operation touches the following areas.
LED driver production
Consumer electronics power supplies
Photovoltaic inverters
mazing Products
U6 series LED drivers
PHC series LED drivers
X6I series LED drivers
X6S series LED drivers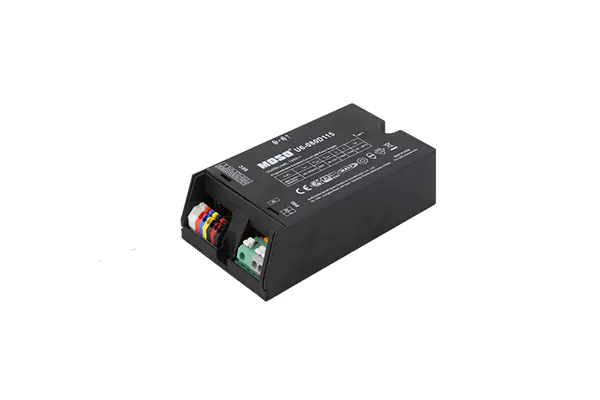 Why MOSO Power?
MOSO Power battles the competition with the following company traits
Top-notch scientific management
Enterprising, entrepreneurial spirit
Top-class customer service and relationship
Company Brief
Established in 2007, Lifud mounted its headquarters in Shenzhen and focus on LED drivers in Chinese. The company thrives on the mission of becoming a top LED power supplier and providing intelligent system solutions.
Workforce and Operation
Lifud Technology has two factories in Sichuan and Shenzhen. But they went ahead to establish a subsidiary in Germany in 2018. Its operation covers over 70 countries globally, making it possible to satisfy more than 4000 customers.
The company's product covers the following areas.
Industrial lighting driver
Commercial lighting driver
Smart lighting driver
Outdoor landscape lighting driver
Amazing Products
LF-FMRxxxYSII
UFO Gen.IV Series
LF-GIRxxxYV012/024
220V -240V Street LED Driver
Why Lifud Technology?
Availability of safety standards and intelligent system testing labs
Up to date technology innovation on products and services
Each component are top quality from reputable brands
Provision of after-sales services in case of problems
Company Brief
The Structure of Ledtu Technology is unique. Ledtu Technology emerged in 2011, comprising Anhui Ledtu Electronics Technology Co., Ltd. and Hangzhou Ledtu Electronics Technology Co., Ltd.
The Hangzhou base is devoted to sales, marketing, research, and development. In contrast, the Anhui base houses the production, engineering, supply chain, planning unit, etc.
The company boasts of several feats. So let's see a few of them.
Successive certification of ISO9001, ISO14001, ISO45001
Winner of private technology enterprise in Anhui province
Winner of Hangzhou patent demonstration unit
Winner of science and technology SMEs in Zhejiang
The list goes on and on.
Workforce and Operation
It is unarguable that a company with two main bases in China will have a relatively large workforce. Ledtu Technology focuses on the production of high-quality LED drivers and solutions for high-frequency power supplies.
Check out the following operational applications.
CC mode LED driver: this includes open frame LED drivers, plastic and metal cases LED drivers.
CV mode LED driver
Smart Control LED driver.
Amazing Products
Fx series plastic case CC LED drivers
ZT series metal case CC LED drivers
UC series open-frame CC LED drivers
UL series open-frame smart control LED drivers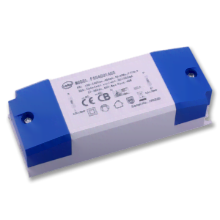 Why Ledtu Technology?
Ledtu Technology continues to put in the work; hence they are up there with the big boys.
You will find first-class service with Ledtu Technology
Characteristically produces quality products as a result of the wealth of experience in the industry.
Company Brief
The year 2005 marked the grand entrance of one of the industry's finest LED driver suppliers. Shanghai Euchips Industrial Co. Ltd. continues to build for itself a formidable reputation. With a focus on developing top-grade LED drivers and dimmers, Euchips keep rising in the ranks.
The company has records of some significant accomplishments. Here are a few of them.
In 2015, they won the National High-Tech Enterprise awards.
In 2016, they bagged the China intelligent building brands award
2017 winner of the most outstanding Shanghai Lighting Technology Corporation
Workforce and Operation
Euchips has a large number of employees, also boasting of about 100 patents located home and abroad. In addition, they have a LED Driver factory in Suzhou Wujiang covering an area of about 32000 square meters.
Their operation hinges on the manufacturing of LED drivers and dimmers, which have wide applications. Its products reach over 100 countries worldwide.
Excellent LED Driver Products
EU LED drivers
Non-dimmable LED drivers
US LED drivers
Waterproof series LED drivers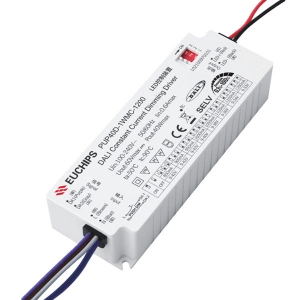 Why Euchips?
Competent/quality products: Each product from Euchips undergoes due testing and obtains certifications of CE-RHOS, CE-LVD, SAA, CE-EMC, CB, etc.
High diversity of operation: you can find solutions to a wide range of your lighting needs.
Company Brief
Snappy also goes by the name Ningbo Snappy Optoelectronics Co. Ltd. They are an innovative and environmentally-friendly enterprise with a principal focus on providing global lighting solutions.
Snappy came to the limelight in 2003. They were first into producing inductors, transformers, coils, and similar products but made a transition into LED lighting in 2010.
Let's see a few of their achievements
In 2015, Snappy made it into the NEEQ listing
Snappy established a subsidiary called Jiangxi Yongning Electronics Technology Co., Ltd.
They made it into the IPO listing guidance in 2017
Workforce and Operation
Snappy has over 300 employees, and this number tends to increase soon. The company has a factory of about 20,000 square meters.
The company's operation focuses on LED lighting solutions. They produce LED drivers for indoor and outdoor LED lights.
Amazing Products
SNP6-12VF Flat Indoor LED Drivers
SPG 100-12/24A Unadjustable Outdoor LED Drivers
SNC 10-230/350ILT Triac Series Dimming LED Drivers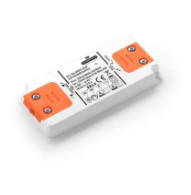 Why Snappy?
Snappy works with the slogan "The driving force behind LED lighting solutions." Hence they put every necessary factor in place to achieve their goals.
Their process employs system management control to validate the quality of products.
Company Brief
Longood emerged in 2001 with its previous name as Shenzhen Longood Intelligent Electric Co. Ltd. It is a state high-level tech enterprise focusing on manufacturing, electronic design, and sales of energy products.
Its products fit into several applications, such as LED lighting, electrical motor system, power tools, etc.
Workforce and Operation
Longood has about 2000 employees with 200 experienced RD engineers making up the proportion. In addition, they have more than 60 production lines which include DIP, SMT, etc.
We cannot sideline the fact that Longood has a testing facility for environmental testing, energy efficiency testing, physical and chemical testing, motor testing, and safety testing.
The company's operation falls into the following categories.
LED lighting
Power tools
Smart home appliances
Electrical motor systems
BMS and packs etc.
Amazing Products
MPU-S Class P series LED driver
Dimmable MPU-D Class P series LED driver
MPH Class P dimmable 10V LED driver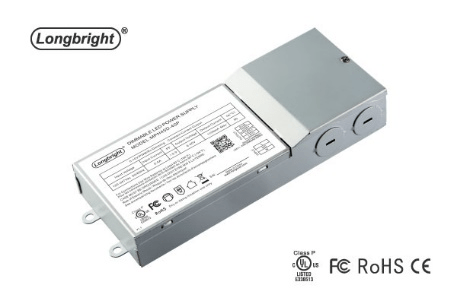 Why Longood?
Longood is unarguably one of the ideal LED driver manufacturers in China. But you could ask the question, why? So let's find out the answers right away.
Customer-first: Longood believes they exist and operate for the customers; hence, they ensure their products meet their customers' needs.
They have adequate manufacturing and testing facilities.
They have highly trained and experienced workers.
Company Brief
Arcata came into the industry in 2005 with a focus on electronics manufacturing services(EMS). They boast of being a company with top-class manufacturing equipment.
Let's review their history.
Arcata established its factory in Qing Pu, Shanghai, in 2005.
They received the ISO-9001 certification in 2006.
Arcata completed and passed her maiden Original Design Manufacturing(ODM) order from the reputable US Lighting Electronics Products Co. in 2006.
In 2012, the company's first LED driver design struck the market.
The release of an upgrade of the LED driver to meet up DOE 2014 standards was an outstanding achievement for Arcata in 2013.
Arcata designed its first LED dimmable system in 2014.
Workforce and Operation
Arcata has about 500 employees that work with dedication and the aim of the company. They solely commit to anything electronics; hence their operation falls into the following categories.
LED drivers
Electronic ballast
UL emergency drivers
Amazing Products
SLC 18-40-R series LED driver
SL 40-65 series LED driver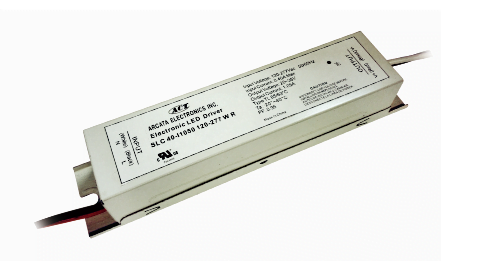 Why Arcata Electronics?
Arcata holds fast to her commitment to providing top-quality electronic products. As a result, we can summarize a customer's experience with Arcata as satisfactory.
An Emphasis on uPowerTek
[porto_lightbox type="btn" btn_skin="primary" text="Get Quote"]
[/porto_lightbox]
Have you wondered why uPowerTek leads the race when it comes to manufacturing high power LED drivers? In a bid to provide the answer, we should do a recap on all that uPowerTek is offering.
uPowerTek is a certified company that manufactures high quality LED drivers with an efficiency of up to 96%.
Its LED drivers fit into a wide range of applications, such as;
LED drivers for horticultural/grow lights
LED drivers for industrial lighting
LED drivers for outdoor lighting
LED drivers for stadium lighting
The list goes on and on.
Beyond LED driver manufacturing, let's see another top service from uPowerTek.
uPowerTek also renders professional services for light fixture engineers to solve all the problems during the R&D stage.
With uPowerTek, you have quality and satisfactory service.