Oct, 2022, uPowerTek announces that SLK series 500W-1200W non-isolated LED driver has been certified with UL class P. This new series is representing the top-level design in this industry and will be applied in grow lighting and various industrial lighting high-power luminaires.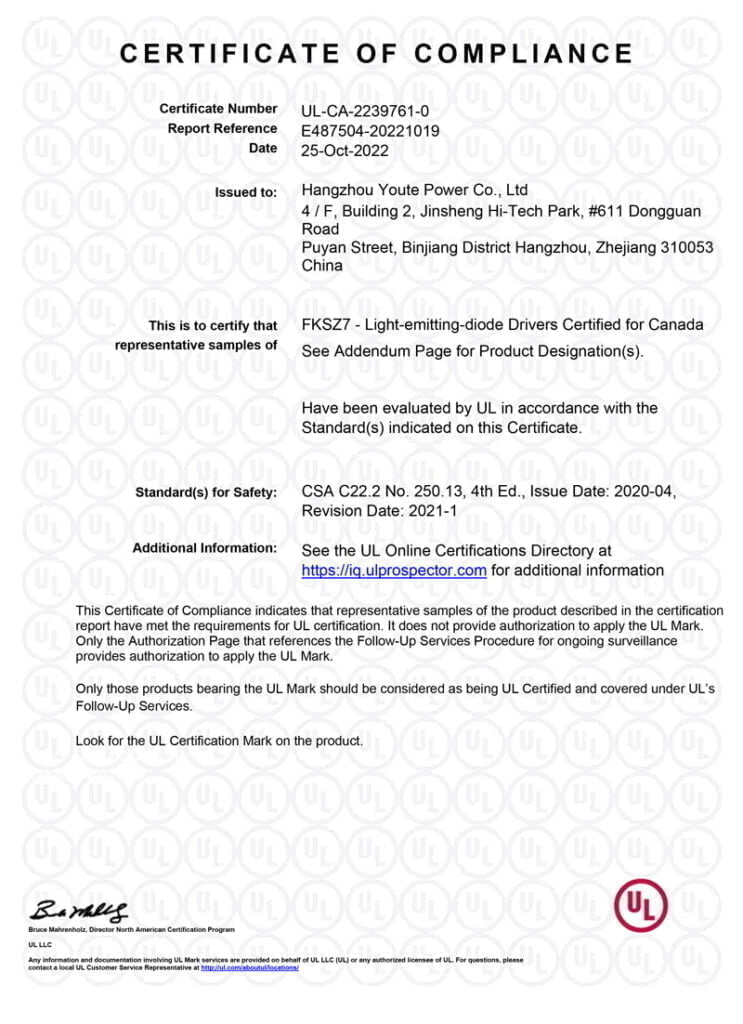 SLK series has the non-isolated design. And it has a high input voltage range of 200-480Vac, ensuring it can be adapted to high input voltage applications. With its compact size, low inrush current and high-efficiency design, it supports 0-10V, DALI-2 and DMX512 dimming, and NFC programming by which users could program the output current without connecting wires or powering on the driver.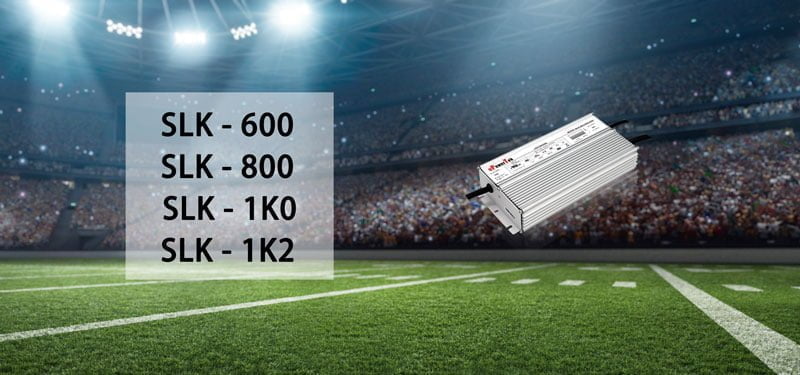 uPowerTek also launched slim-line version for horticultural lighting, the width is only 90mm, and it can be built inside a slim driver box, which can make the lamps look better and better for packing.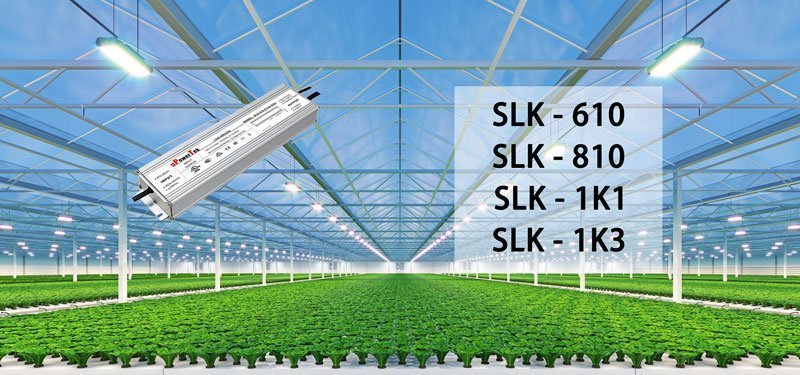 Benefits of Non-isolated LED Drivers
Save up to 20% to 30% LED driver cost
High efficiency up to 97%
Compact non-isolated LED driver saves space
The lamp gets lighter to save transport and packing cost
The lamp gets more competitive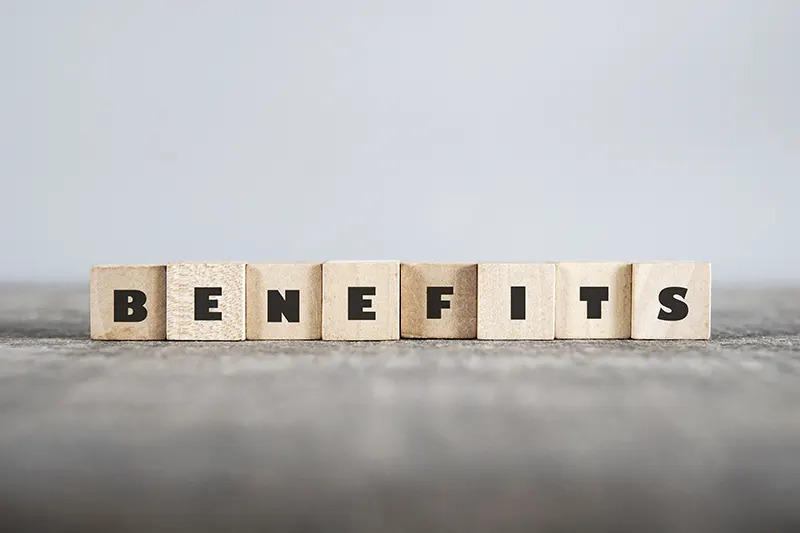 Product Range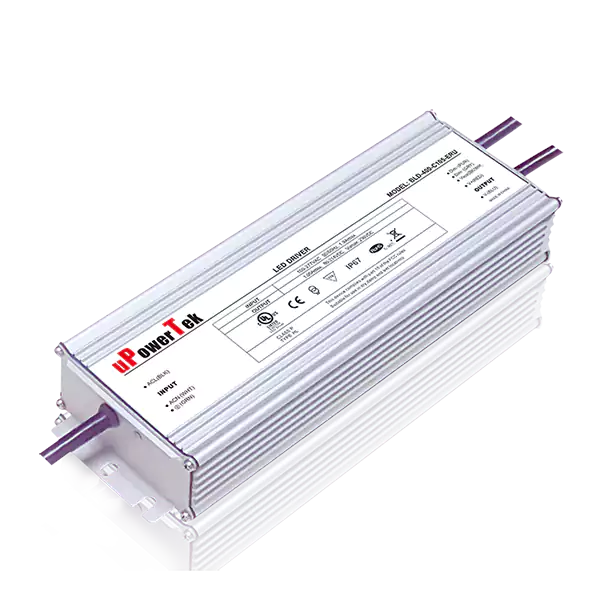 200-480Vac Input, 500W to 1200W Output
| Model Number | Input Voltage | Output Power |
| --- | --- | --- |
| SLK-600-C150-XYZ-HV0000 | 180~528Vac | 600 W |
| SLK-610-C150-XYZ-HV0000 | 180~528Vac | 610 W |
| SLK-800-C200-XYZ- HV0000 | 180~528Vac | 800 W |
| SLK-810-C200-XYZ-HV0000 | 180~528Vac | 810 W |
| SLK-1K0-C250-XYZ- HV0000 | 180~528Vac | 1000 W |
| SLK-1K1-C250-XYZ- HV0000 | 180~528Vac | 1000 W |
| SLK-1K2-C300-XYZ- HV0000 | 180~528Vac | 1200 W |
| SLK-1K3-C300-XYZ- HV0000 | 180~528Vac | 1200 W |
Product Features
Absolute Supply Voltage: 180-440Vac
97% Efficiency Max.
Non-isolated Design
Output Cable with Ground Wire (Optional)
Low Inrush Current
100,000Hour Life @ Tc=75℃
5 Year Warranty @ Tc<=75℃ 
AirsetTM NFC Programmability
+/-2% Output Current Accuracy
Isolated 0-10V/PWM/Time/DALI2.0 Dimmable
Glow-free Dim Off
12V 300mA Auxiliary Power to Power Controllers and Fans
UL Class P, ENEC/CB/RCM
Global Certified Model Available
Safety according to EN 61347-1,, 61347-2-13, 62384
Download the datasheet to know more about the products.