Today uPowerTek announced the new NFC programmable constant voltage LED drivers including 320W and 400W. The output voltage is 24V (100-115% adjustable) and the reason of adjusting the output a little bit higher than the set point is the cable voltage drop in the high output current condition. This product can be widely used in strip lights and signage. This is the first NFC programmable constant voltage IP67 UL Class P rated power supply in the lighting industry.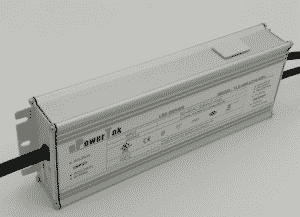 Providing the 7 year warranty, the features of the products include below:
Supply Voltage: 90-305Vac or 127-420Vdc
Great Surge Immunity 10kV
AirsetTM NFC Programmability
PWM Output Frequency >1kHz
100,000Hour Life @ Tc=75℃
0-10V/PWM/DALI /DMX (RDM) Dimmable
2% Minimum Dimming Output
Dim Off with 0.5W Standby
12V 300mA Auxiliary Power to Power Controllers and Fans (Optional)
UL Class P, ENEC/CB/CCC SELV Output
Safety according to EN 61347-1, 61347-2-361347-2-13, 62384
Please feel free to contact with us by sales@uPowerTek.com if this product is interesting to you.