China's economy has grown significantly over the past years allowing the outdoor lighting industry to become a world-leader manufacturer. As the industrial enterprises continue to develop, the outdoor lighting demand also expands creating multiple options for companies and individuals to choose from.
We have compiled a list of the 10 best outdoor lighting manufacturers in China to help you save time and choose the right option for you.
1- Unilumin
Location
Pingshan District, Shenzhen,

Company Profile
Unilumin has become an important LED solution provider since 2004 – it has a sophisticated industrial structure leading them to have premises of 400,000 square meters.
In 2018, the company provided over 10000m2 LED displays for the FIFA World Cup and in 2019, it achieved 1rst place in the Chinese LED street light manufacturer and exporter.
You can consider Unilumin a very successful company having a $114 million registered capital and a market value of $1.47 billion.
Production
Unilumin factories are one of the largest in China, they divide their manufacturing process into two phases that can produce enough LED products that equal $1 billion every year. In addition, their production capacities are expanding which has helped them bring other products such as the Mini LED production line. For instance, Unilumin was able to mass ship an enormous amount of Mini LED products in 2019.
Their production focuses on R&D equipment and it is currently working on sports and solar street lighting projects.
Products
Unilumin production has resulted in a variety of products for both indoor and outdoor lighting markets. The company has stated numerous times that it prefers to focus on segmentation and development when showing more product options. Some of the products they are currently offering as below:
Street Lights
Landscape Lights
Flood/Tunnel Lights
Industrial Lights
Smart Poles
Solar Street Lights
Sports Lights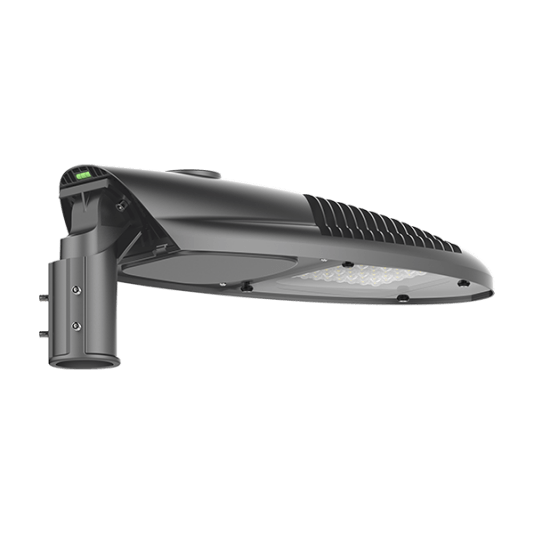 Unilumin ensures that its products are useful in concerts, broadcast rooms, retail, and even the hospitality environment. In the case of outdoor products, most of them have a waterproof performance and better heat dissipation.
2- SNC Opto
Location:
Baoan, Shenzhen

Company profile
SNC has been selling LED lighting since 2012 and has earned a significant reputation in the past years. Even though it doesn't have as many years in the market as the previous companies, it is still part of the largest LED suppliers in China specializing in LED warehouse bulbs and LED modules. SNC has ensured that most of its new products come from customers' ideas and market research. The company has a factory size of 10,000 to 30,000 square meters taking them to have an output value of $10 million to USD 50 million.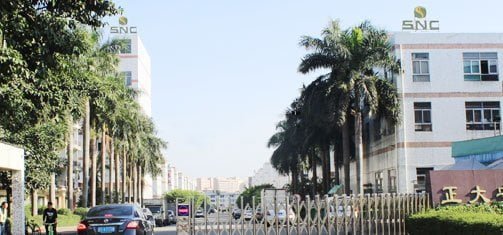 Production
SNC distributes lighting mainly for advertising, commercial and architectural uses. This is possible due to their auto-production machines that make assembly and soldering more efficient. In fact, they have an annual production capacity of about 80000 per product category along with 3 production lines. SNC has a good relationship with markets in the US and Europe thanks to their speedy delivery and operating experience. With over 1000 employees, SNC has positioned itself as one of the fastest lighting manufacturers in China for both outdoor and indoor products.
Products
Developing and selling LED lights has been the main objective of SNC for more than a decade. It has ISO (International Organization for Standardization) certifications making all the products safe to use. The LED lights are useful for multiple applications and fields such as indoor and outdoor lighting, architectural lighting, and other special lighting. These are the products that might interest you:
LED Parking Lot Light,
LED Gas Station Canopy Light,
LED Corn Light,
LED Retrofit Light,
LED Street
Foldable grow light
High mast light
3- AGC Lighting
Location
Shenzhen, Guangdong

Company Profile
As you probably know, research is a key factor in many lighting companies and this is not the exception. AGC lighting designs professional solutions in the outdoor luminaire industry since 2014. This leading global provider invests thousands of dollars in researching and manufacturing every year which helped them gain recognition in a fast manner. They ensure that their products are self-developed and competitive in price on the market. Over the past years, AGC lighting has had an annual increase of 25% in their team members which includes professionals in the R&D department to the photometry laboratory.
Production
With over a factory that has 15,000 square meters and more than 400 employees, AGC lighting is able to produce a variety of luminaires for industrial LED lighting and other special-purpose lighting. They offer a 5 years warranty and various testing reports such as Power meter, electric load, AC/DC power, and surge test. AGC lighting promises their customers a fast delivery depending on their request, overall they can take 3-5 weeks a bulk of orders of standard products. According to their annual reports, they are able to produce 2500 pieces of any product category per day.
Products
AGC lighting values customized solutions that can include the optical lens, motion or daylight sensor, DALI, and Zigbee. AGC luminaires are convenient for security lighting, sports fields, factories, tunnel lighting, and roadways. Here you have some of the key products they offer.
– High Bay
Linear High Bay
Flood Light
Street Light
Urban Light
Area Light
Solar light
Wall Mount
Smart intelligent light
Horticulture lighting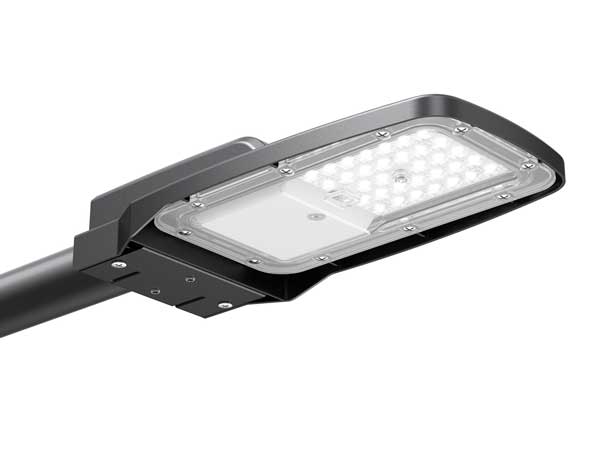 4- HPWinner
Location
Hangzhou, Zhejiang

Company profile
HPWINNER manufactures its luminaires in the national-level economic zone in Zheijang Province since 2011. It has been committing itself to develop a high-quality outdoor lighting industry and becoming a worldwide leader. The company has also earned the title of industrial technique inventor and a formulator of new standards. It also received an award as a Zhejiang Enterprise Technology Center and other honors which improve HPWINNER's reputation all over the world.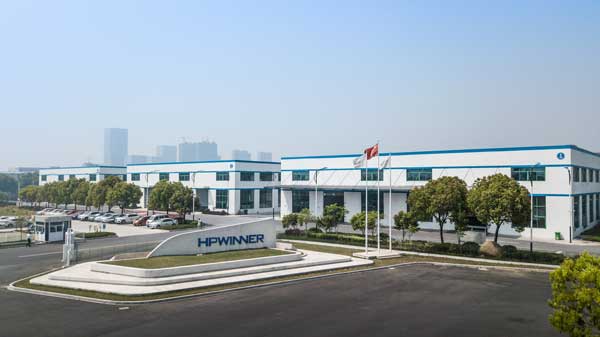 Production
800 employees work every day in a land area of 333.300 square meters where they are able to output 10 million sets of products every year. HPWINNER has other five buildings with 75,000 square meters of area. The company's technological team uses these buildings to improve quality production focusing on the powder coating, machining, and die casting workshops. The team is constantly applying for over 400 patents and they have participated in national research programs getting social industrial, and local standards.
Products
Like other companies, HPWINNER uses its customized lighting solution service as one of its featured projects. In addition, they are using vertical integration by innovating in industry 4.0 (Machine learning and artificial intelligence) and designing more comprehensive services such as the following:
Street Lights
Tunnel lights
High Bay lights
Flood Lights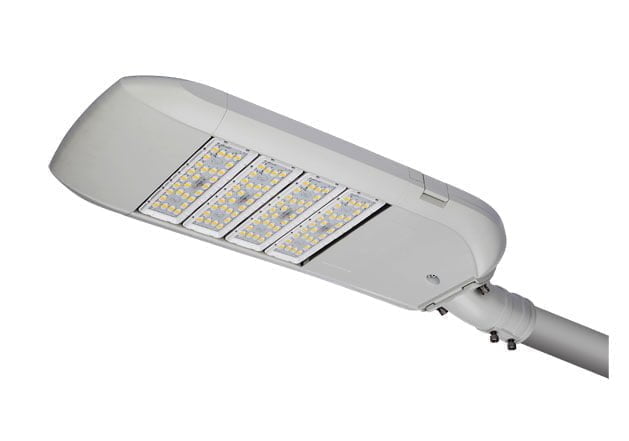 5- LEDRhythm
Location
Wuzhong District, Suzhou City

Company profile
LEDrhythm integrates innovative lighting technology and R&D, manufacture. With a few years in the market, LEDrhythm has ISO certifications that classify it as a professional lighting solution company that promises to maintain a long-term relationship with its customers. Moreover, it has a very strict quality measurement and an in-house laboratory facilitates testing so they can provide reports to customers for every purchase. Overall, they are a customer focus driven company producing customized lighting
Production
LEDrhythm has bases in China, the Philippines, and Malaysia and customers all over the world. Their R&D team includes a relevant number of engineers specialized in electronics and structure. The company's factories can produce enough items to ship to markets in America, Europe, and of course, Asia. If you are wondering what makes LEDrhythm so efficient, the answer is in their supply chain where they invest in high-quality machines for sampling, producing, and delivering products on time.
Products
This manufacturer is a technology-driven company that got patents for everything they do which is mainly research and development. Their products display interesting heat dissipation structures with on-site applicability and a controlled input voltage range. Some of the products you can choose from:
High Mast: Transformers, HMars
Industrial Lighting
Sports lighting
Aviation
Maritime
Public lighting
Commercial lighting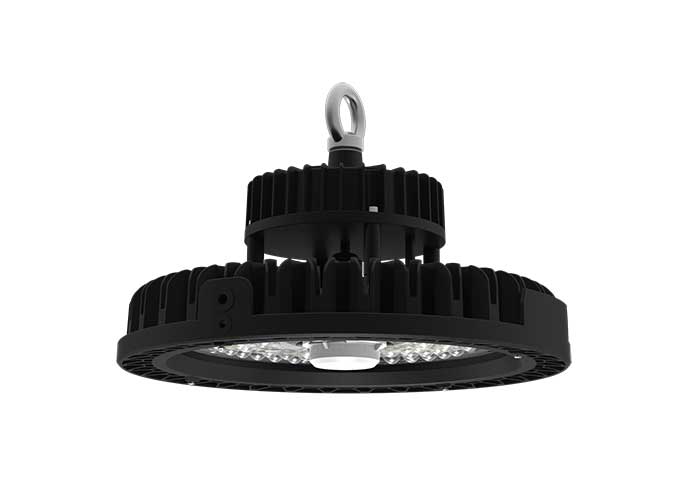 6- Dianming
Location
Shenzhen, Guangdong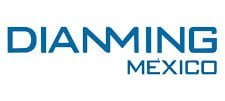 Company profile
Founded in 1994, Dianming is a full-color LED manufacturer worldwide. It earned a spot on our list due to the continuous breakthroughs that proved the professional management of its lighting products. Some of their featured products range from G3 street lights and tunnel lights.
Dianming also creates personalized products and it uses its customer-oriented features as its company core value. Moreover, they are the first members of the LED display Standards Workgroup in China as well as the Traffic Engineering group.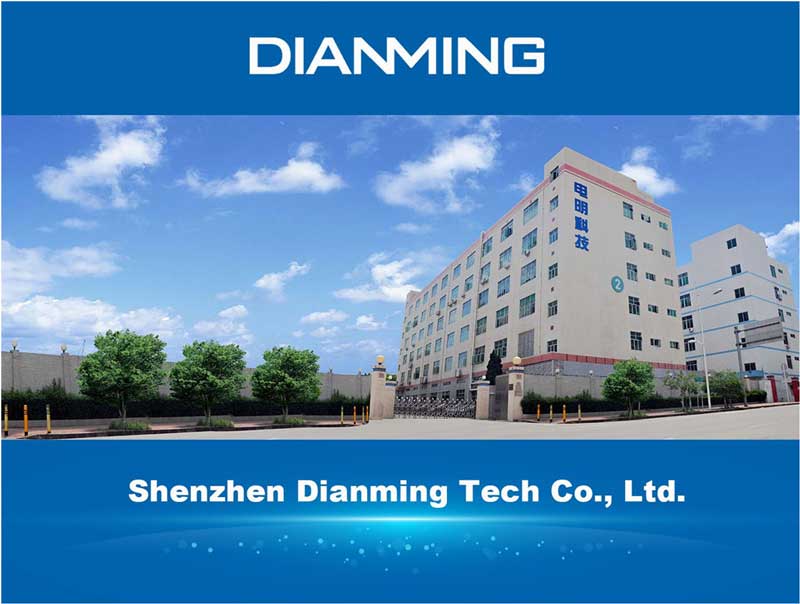 Production
Dianming is an ISO-certified company that uses quality materials for its mechanical design as well as the technology.
Dianming is on top of R&D team management trends, it invests a great deal of money to manage each technology project they have. As a consequence, they have over 50 engineers working in their factories who are capable to bring new ideas into output. In addition, you can find their 44 patents about the devices they have invented and developed.
Products
Dianming not only offers LED accessories, but it also focuses on solutions for outdoor applications and it is currently developing intelligent control system compatibility and solar energy features.
Dianming's software specializes in full color LED display, VMS, or DMS for traffic management and architectural lighting projects. Other relevant product categories as below:
LED street lights (solar and smart street lights)
LED high bay
LED tunnel lights
LED flood lights
LED high mast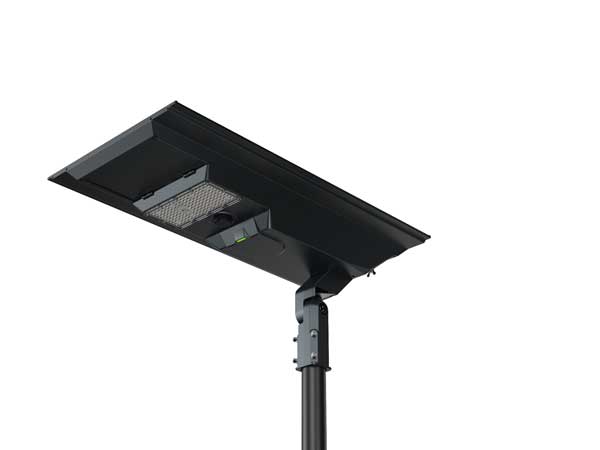 7- Luxtronik
Location
Shenzhen, Guangdong

Company Profile
Luxtronik invested in sports LED luminaires since day one until they became an international manufacturer despite having a few years in the market. It was founded in 2011 by specialized engineers from the Hong Kong Applied Science & Tech Research Institute. Since then, they have been developing other LED output such as industrial and high-performance exterior luminaires. Luxtronik has bases in Hong Kong, Shenzhen, Switzerland, USA, Singapore, Israel, Norway, Uruguay, and Argentina.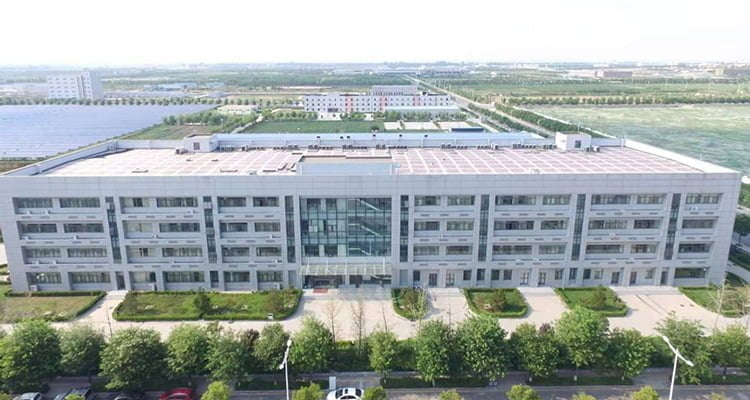 Production
With an annual turnover of US$ 10,000,00, Luxtronik prides itself on its production quality. Their constant investment in their employees and infrastructure-led them to create advanced lighting solutions that include LED high bay lights and advanced thermal management features. Luxtronik's products range from 80W to 1000W and offer warranties up to 5 years and product datasheet for customers' projects. In addition, the company supports lighting projects in the photometric calculation without any other cost.
Products
Luxtronik offers applications for indoors, outdoor, and sports scenarios – They are useful for production areas, storage facilities, and even supermarkets. Luxtronik ensures the customer durable linear luminaires and depending on the case, they are perfect for places that need a high level of ingress protection. Moreover, they can deliver perfect light in open areas. You can find their featured applications below.
Outdoor lighting
Indoor lighting
Sports lighting
LED High Bay lights
LED Flood lights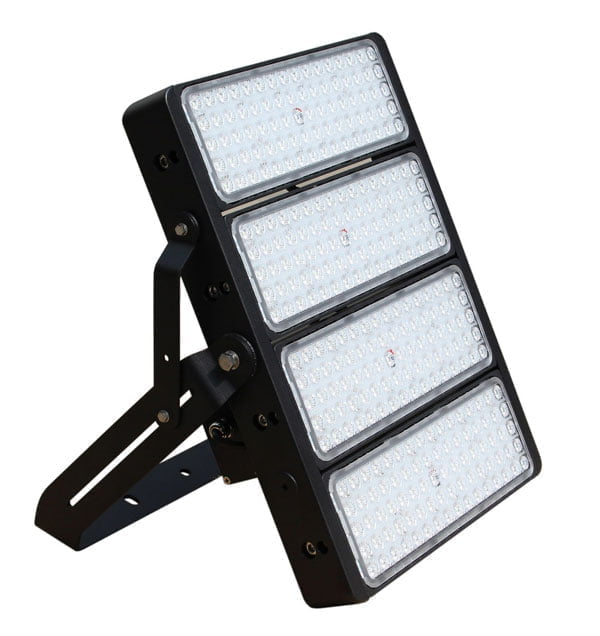 8- Huadian
Company Profile
This is another Shenzhen successful company that specializes in research for LED outdoor and industrial lighting. It has over 300 employees and 50 engineers who are in charge of producing effective devices through a meticulous process that goes from encapsulation to output assembly. Huadian has built a complete high-tech enterprise that reached international markets in a few years. With this achievement, it earned a place in the Semiconductor Lighting Technology association.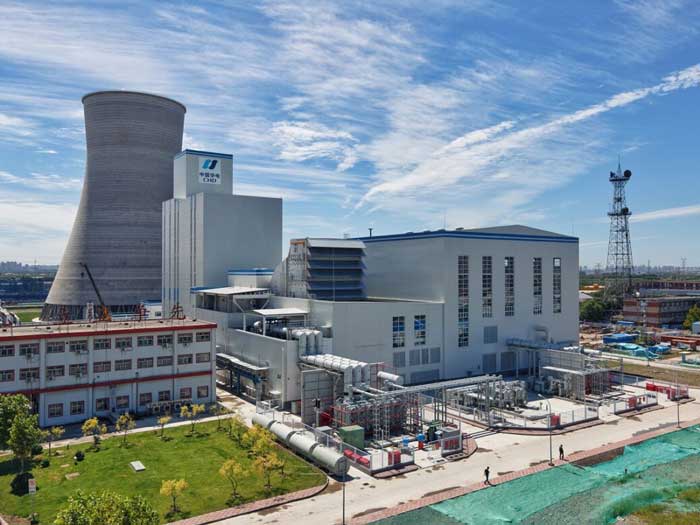 Production
Huadian's factory has 10,000 square meters and uses imported materials to build their production machinery for spray painting, injection mould, goods assembly, etc.
Most of their production is a result of the optical solution team which is constantly using customer insights to develop their current technology and product options range – In 2008, they got the ISO certificate for the quality management system. On the other hand, they are important participants of international expositions such as the Hong Kong International Outdoor and Tech Light Expo2019 and Hong Kong International Lighting Fair.
Products
Huadian has focused on building a lighting brand specialized in outdoor products. Mostly for high light output which is ideal for warehouses, gymnasiums, and convention centers. We listed some of the featured products as below:
High Bay light
LED Area Lighting
Industrial light of LED Sports light
High Power Flood light
LED High Mast Light
LED Street Light
9- Yaham

Company Profile
In its 18 years of business, Yaham earned relevant recognition as a reliable company in the LED industry – it now has over 600 employees and it is constantly investing in new technology and their production through cooperation with other companies in China. Their R&D Lighting Department's intensive research brings innovative lighting fixtures for commercial, industrial, and transportation applications. If you are worried about safety, Yaham has international qualifications from the BSI (The British Standards Institution) and the CCC (The China Compulsory Certificate mark).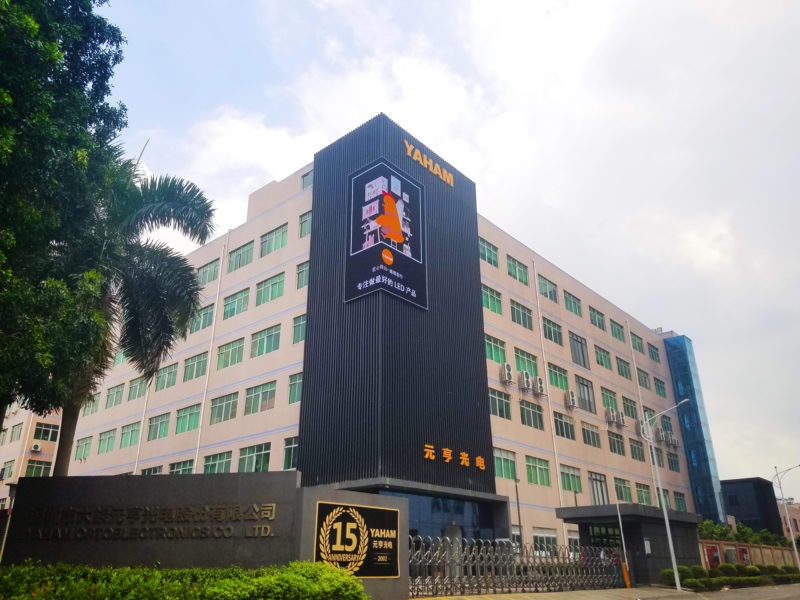 Production
Their main factory covers around 50,000sqm producing all types of LED lighting all year long.
They use two smart systems for their products – Janus lighting system which Yaham developed in their research about Power line connects. This technology promises to be up to 60% energy saving and extend the lamps' lifespan.
The other system is their motion sensor which is not rare among lighting manufacturers, but in this case, Yaham adapted it to be more convenient to their products. It has an HF system 5.8GHz microwave induction sensor as well.
Products
Yaham's research has shown an important investment to make their products more resistant and safer. They are also a company that focuses on both outdoor and indoor lighting. Another important aspect of this investment is the fact that Yaham's research had as an objective to reduce CO2 emissions making the company more eco-friendly. Their product range includes:
– LED high bay lights
– Mast lights
Flood lights
Street lights
Area lights
Grow lights
Canopy lights
Commercial lights
Lighting accessories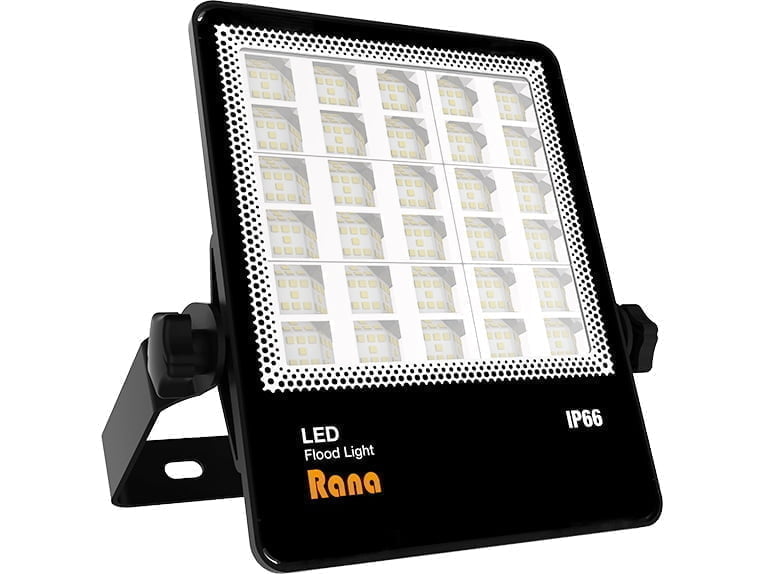 10- Bopin Optoelectronic
Location
Hangzhou, Zhejiang
Company Profile
If you are looking for quality modular high power LED luminaires, Bopin might be a good option for you. It is a leading manufacturer in the outdoor lighting industry since 2008 and it is currently working on energy-saving projects for its wide range of LED output. Today, they export to Brazil, U.A.E, the USA, Thailand, Germany, and other 60 countries.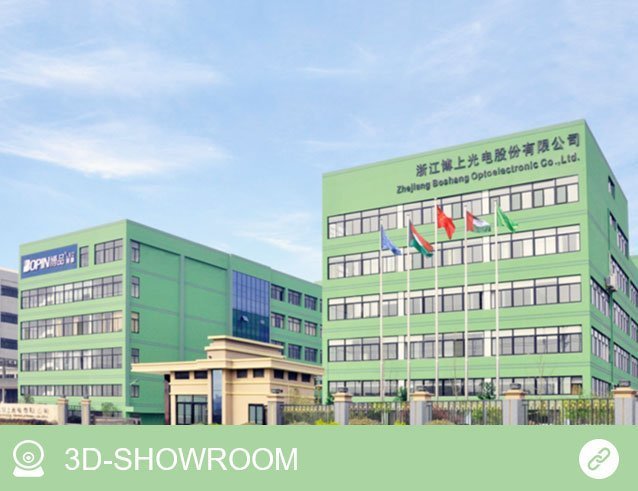 Production
Bopin R&D team is popular for its innovative skills and experience in the industrial and electrical fields. They are currently working on patents for new LED street lights they call F3D and F3D-55 miniseries. A key feature in their company background we can highlight is the investments in the eco industry – they have worked in solar street light projects in South America and Asia.
Products
Bopin offers product features such as branded LED driver which promises to provide a quality lifespan. They also offer self-cleaning body design, optical lens, pole adapter, etc. Bopin lighting suits well in avenues, roadways, and sports areas. You can find more of their product variety as below:
Street light
Module series
Solar street light
High bay light
Flood light
T8 Tube light
Canapy light
High Mast light
Find High Quality LED drivers for Outdoor Lighting
At uPowerTek, you can choose from a variety of intelligent LED drivers to improve outdoor lighting performance. Street luminaires, for example, need professional LED drivers to regulate an LED and ensure safety in an electrical system.
With a 7 year warranty, uPowerTek LED drivers offer a 10kV surge protection function and trustworthy components at an affordable cost.
Summary
The selection process of an outdoor lighting manufacturer is easier when you know which companies specialize in each lighting category and which services might be more convenient for you. Finding a reliable lighting manufacturer in China depends on the values the company offers which should take into account cost, quality, and delivery time.
Send us a message