Wireless Controller Features
5V or 12V DC input
0-10V or Uart output
Bluetooth MESH protocol
Group management
Support schedule function
Cellphone control
Tuya or Upowertek APP
Single-channel or multiple-channel output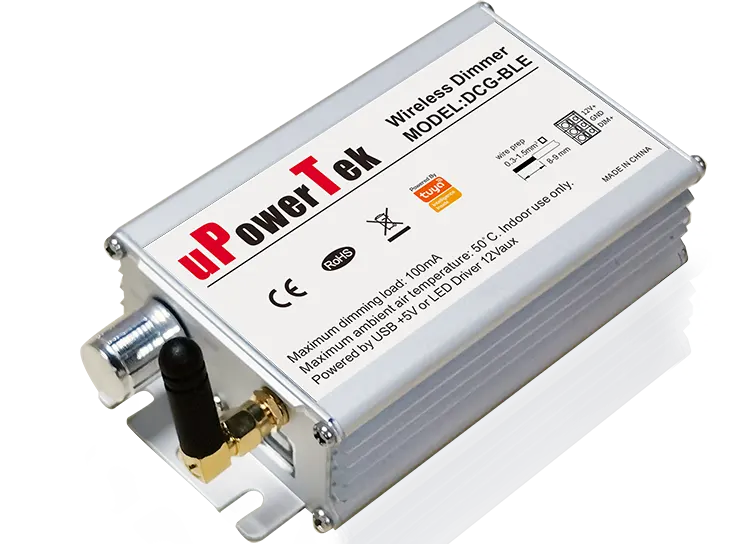 How does it work?
Input: It gets power from the computer USB port or LED Driver's 12Vdc auxiliary power, which means that it has DC input, so that the size can be very compact, and it can be very robust.
Output: It outputs a 0-10V signal, the 0-10V signal is connected to the LED driver's 0-10V dimming wire.
Control: For the controllers to have a dimming knob, users can control the output manually. Users can also pair the controller with their cellphone, and then control the output by a smartphone.
Product Applications
Grow lighting, High bay lighting, Sports Lighting.
What do we have?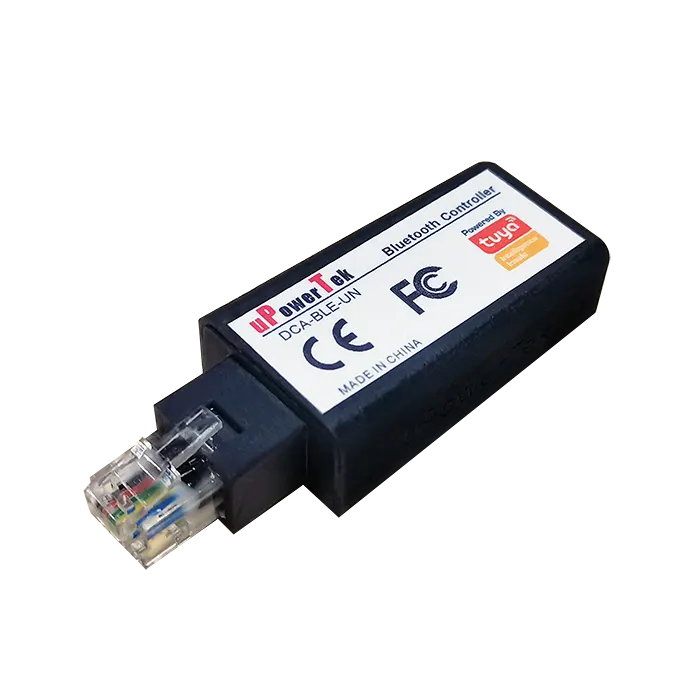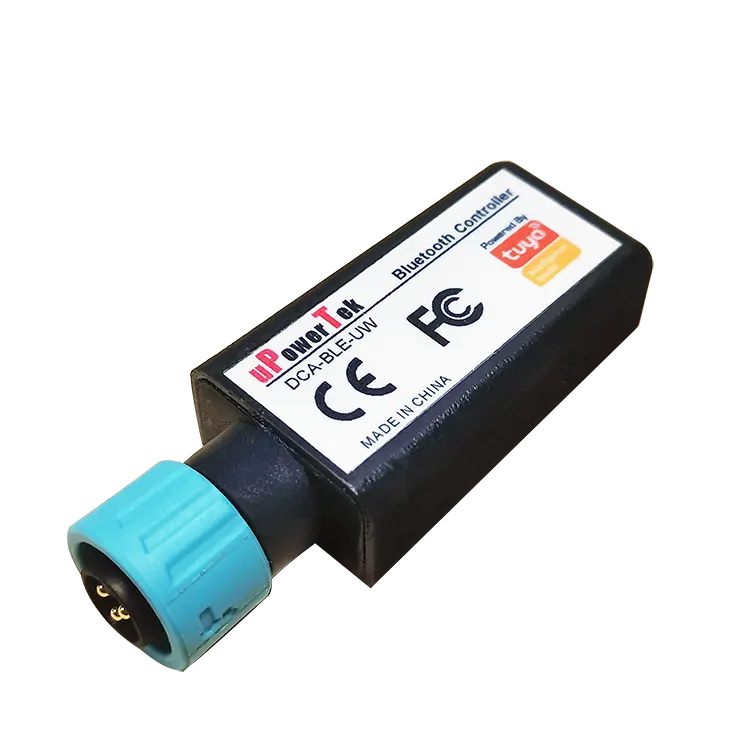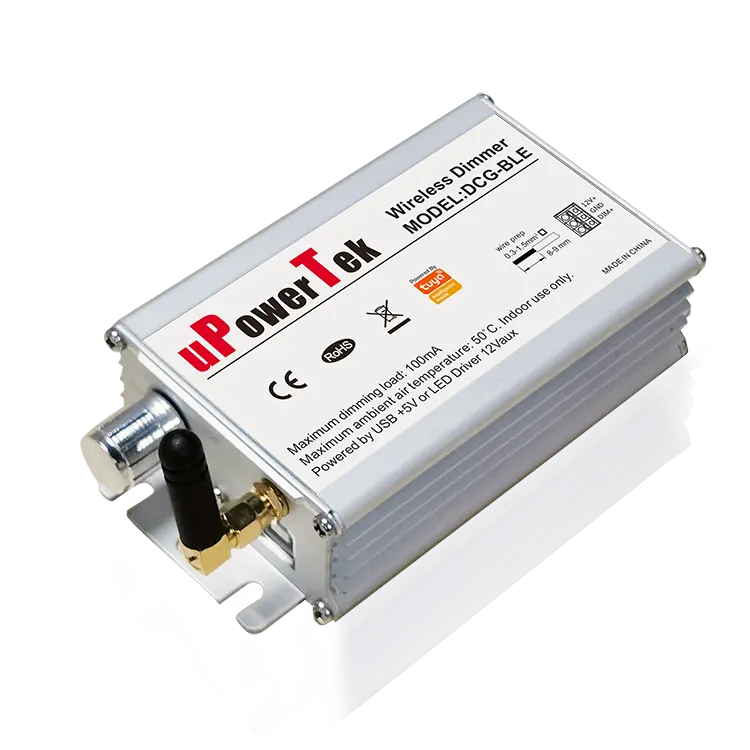 How to connect wires?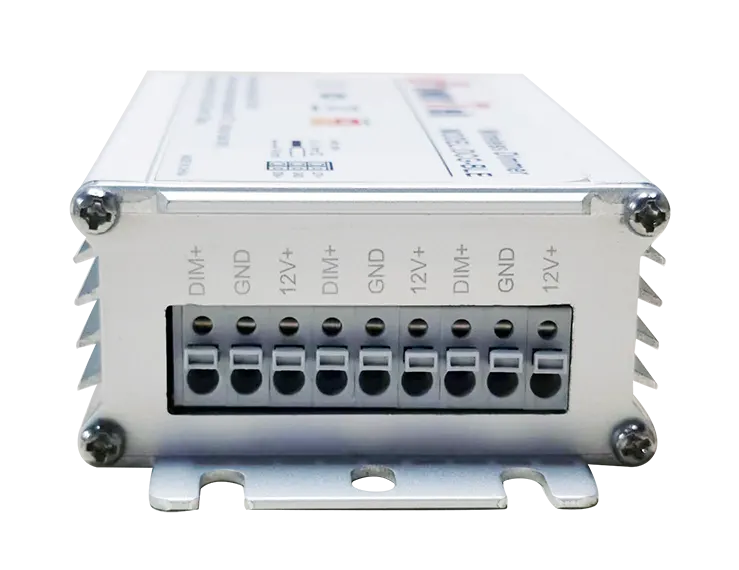 The LED driver should have 12V Auxiliary power.
Connect one of the LED driver's 12V auxiliary power to the "12V+" port. Please leave another two "12V+" ports alone.
Connect LED driver's dimming wire to "DIM+" and "GND" port.
The 12V+ and DIM+ share same "GND".

How to pair it with a cellphone?
Download uPowerTek APP or Tuya Smart APP at APP store
Ensure the antenna is installed and rotate the knob to <Wireless>.
Open the APP and then follow the steps below.
Reset the device if the controller cannot be found.
How to control by group?
How to reset?
DCG Series
Step 1, Rotate the knob to <Wireless>.
Step 2, Switch the knob back and forth 8 times between <Wireless> and <100%/EXT>.
Light will blink after a successful operation.
DCA Series
Step 1, Power on the system.
Step 2, Use a magnet to touch the controller when it's working.
Light will blink after a successful operation.
What's the max. distance between two devices
It depends on the working environment, the distance between two controllers should be less than 20 meters usually. Since the controller supports bluetooth MESH, the distance between the first controller and the last controller can be hundereds of meters.
How Many Power Supplies Can a 0-10v Dimmer Control?
---
Meet Our Team
We have a professional team to support you, you will get a reply within 24 hours, tell us more about your projects, let's see what we can do for you.