The majority of the grow lights are controlled by smart system though protocols like 0-10V, PWM and bi-directional protocols like RS485, bluetooth etc.. And in the recent years, the growers sometimes suffered from the glow of LED during off status which greatly affects the yield of plants. Once we understand why the glow happens (REF to: https://www.upowertek.com/how-do-you-solve-the-glow-issue-for-grow-light-when-dimming-off), the solution is there.
Today as the world leading high power LED driver manufacturer, uPowerTek first announces the glow free solution for existing isolated LED driver with special design and minor cost . Thus we guarantee that no matter what kind of LED module/chips designers utilize, there will be no glow in dim off status.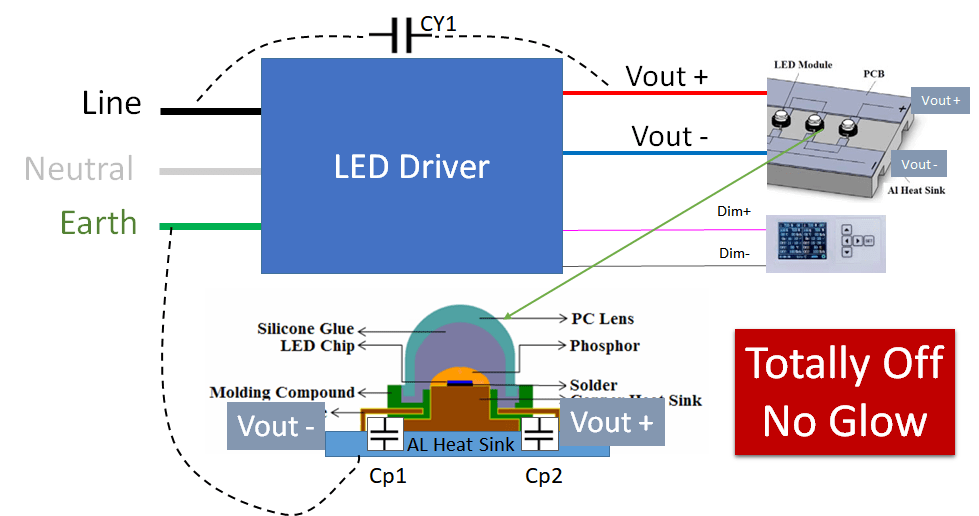 Last year uPowerTek announed the whole series of glow free non-isolated drivers including the SLK and BLK series, and this year the solution is applied to isolated TLD and BLD series >=400W, and please note that it is not applied to TLD and BLD standard series. And later this year, BLD-320 and TLD-320 will be applied with the solution.
Please feel free to contact with us for details by sales@upowertek.com.