How to Ensure 7-10 Year Warranty
Upowertek has strong R&D team, strict process and professional factory to ensure high quality of the LED drivers.
Experienced Engineers

Strict Process

Qualified Components

Adequate Design Margin

Strict Verification Hardware System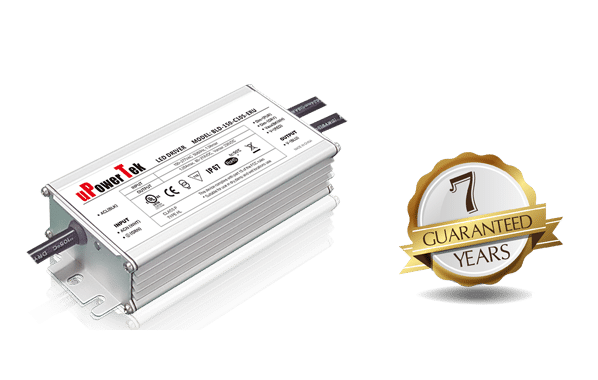 Professional Technical Team
Design Stages and Documentation
Market Analyze
Customer enquiry
Collect competitor's info
Evaluate market demand
Evaluate cost
Project Initiate
EVT, 1pcs
Electrical performance test
Functionality test
Product Thermal test
Initial Design
DVT, 3pcs, Functionality & Thermal
Stress & EMI
Electrical & ambient
Life and MTBF
Pilot Run
100pcs, Functionality & thermal
Electrical performance & ambient test
Final Design
PVT, 30pcs, Functionality & thermal test
Electrical & ambient test
Life acceleration test
Stress Analysis
Upowertek performs stress analysis in the DVT stage and output reports for every product platform. All the LED drivers are designed with conservative margin.
MTBF Calculation
MTBF Calculation:  MIL-HDBK-217
Software: Relcalc 217F2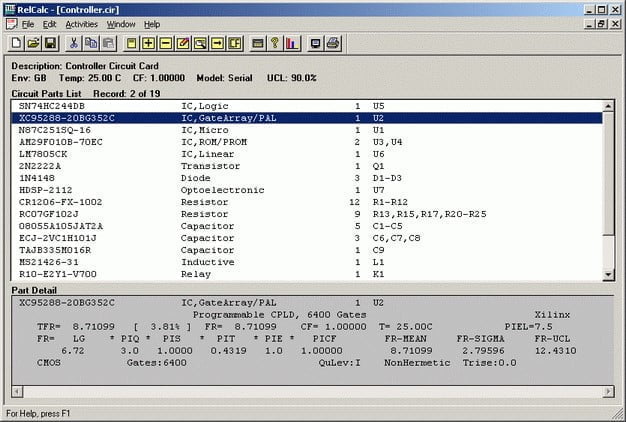 Lifetime Calculation
Among all the components in an LED driver, the bulk electrolytic capacitor has the shortest life, so it determines the life of the whole device
k is the factor determined by capacitor's RMS ripple current and operating voltage, it is provided as either a value or a function,
L0 is the lifetime value tested in standard condition provided in the datasheet,
Ts is the rated case temperature,
Ta is the operating case temperature.
Trustworthy Raw Material Suppliers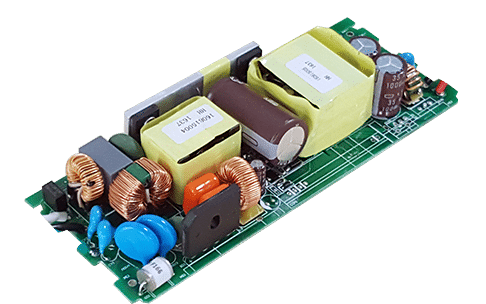 Strict Manufacturing Control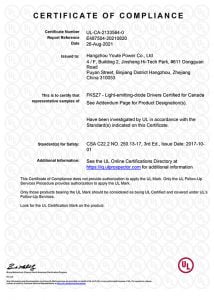 UL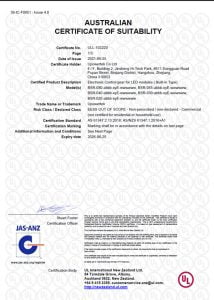 RCM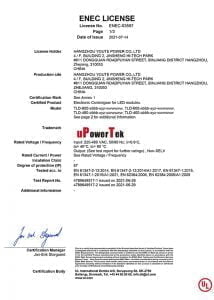 ENEC
CCC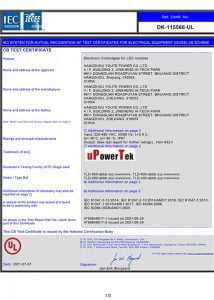 CB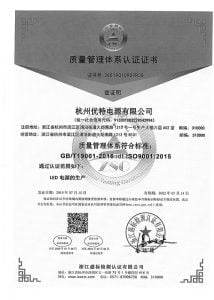 ISO9001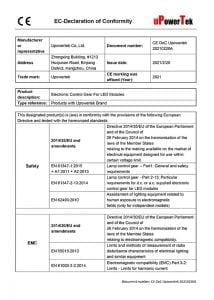 CE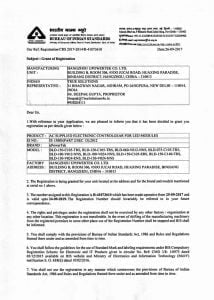 BIS